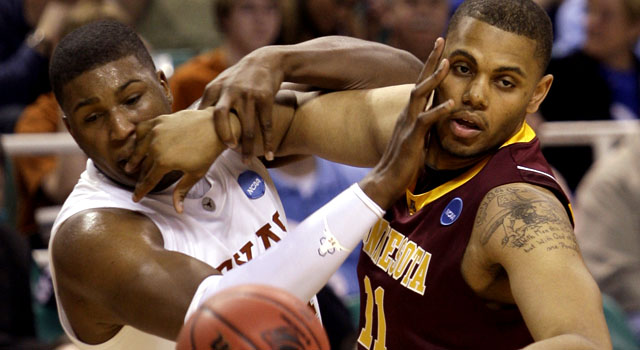 A lot has changed since the Giants faced Washington in Week 4. Washington and its fans have gone from loving quarterback Robert Griffin III to essentially washing their hands of him, the Giants went on a mid-season sabbatical that saw them lose seven games in a row, and both teams answered the question of whether they'd like to participate in the 2014 playoffs with a Bartleby-like "I'd prefer not to."
Needless to say, this is the last time these two hated rivals will be facing off this year. For some of the game's participants, it might be the last time they are involved in the rivalry, with the numerous question marks surrounding the futures of coaches, players and mascots on both sidelines.
So let's use your old friend -- the NFL injury report -- to gauge whether this is last time certain figures will take the field for a Washington-NYG game.
Probable Last Game in this Rivalry: Robert Griffin III.
The last time a player fell from favor this quickly (Jamie Foxx in "Any Given Sunday"), Lawrence Taylor chain-sawed his car in half. Washington coach Jay Gruden has reportedly tired of Griffin's act, lamenting the third-year player's poor work habits and poor footwork, not to mention his willingness to throw teammates under the bus when the team loses.
Have other quarterbacks (namely, Peyton Manning) also tossed teammates towards the undercarriage of large vehicles? Yes. The difference is that Manning is a maniacal worker, whose knowledge of the game is more or less unparalleled in the game today.
Griffin, who won the Offensive Rookie of the Year two years ago, needs a change of scenery, and the Redskins -- who traded a king's ransom to the Rams to move up and draft him in the 2012 draft -- will be lucky to get back 30 cents on the dollar in a trade.
Questionable Last Game in this Rivalry: Tom Coughlin.
Coughlin has one year remaining on his contract, and it seems unlikely the Giants will extend the league's oldest coach with a new deal. Maybe they give him an added year, a way of a) saying thanks for the two Super Bowls, and b) here's one last chance to make a run with a (hopefully) healthy team with talent on both sides of the ball.
Would Coughlin turn down a one-year extension? Not likely. No team is going to hire him to rebuild a franchise at his age. Well, maybe Washington, but Coughlin probably doesn't have a death wish.
Doubtful Last Game in this Rivalry: Eli Manning.
Manning counts $17.5 million towards next year's salary cap, so the Giants might cut him to clear space. Will they? It's possible. But where would that leave them?At the doorstep of the Ryan Nassib Era?
I'm sure Nassib's family loves him, but the rest of the NFL has no idea what he brings to the table, because Manning never misses a start and has played just well enough for sane fans to not call into Mike Francesa and pant heavily about giving Nassib a shot.
Manning will be back, and with luck he'll have a full season from Odell Beckham Jr., Victor Cruz, Rashad Jennings and Larry Donnell's hands.
Out Last Game in this Rivalry: Washington mascot.
Despite polls that say an overwhelming majority of NFL fans consider Washington's mascot to be racist and disparaging, team owner Dan Snyder has adamantly refused to change it. He, along with NFL Commissioner Roger Goodell, claim the franchise honors Native Americans with its name and logo.
If you needed any more proof that there's no getting through to Snyder and Goodell, just remember that the team's name begins with the word "red" and that the skin color of the Native American on the team's helmet is, uh, brown. It'd be like if the Red Sox wore the socks of the Cleveland Indians.
To quote Bill Murray in "Groundhog Day," "Morons, your bus is leaving."