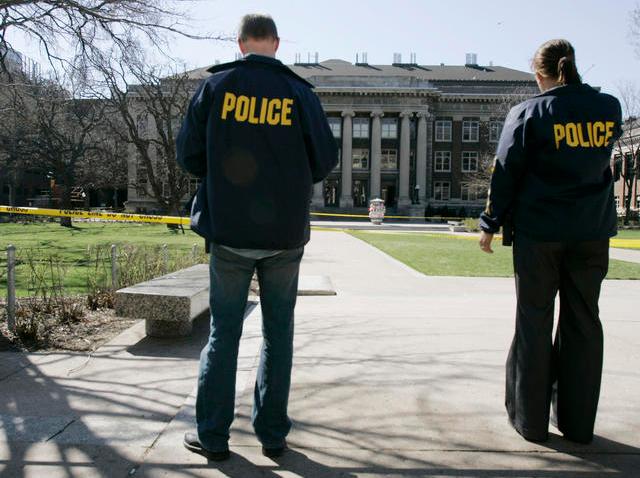 Police say a custodian at a Long Island school was arrested for allegedly making threats while having a conversation with a faculty member.
Newsday reports 40-year-old Brian Hulsen was arrested Thursday afternoon at his home in Bethpage.
The James H. Vernon School custodian was charged with making a terrorist threat.
A teacher, who was not named, told Nassau County police that Hulsen made verbal threats toward another teacher at the East Norwich school last Friday.
He was arraigned Friday in Nassau County district court in Hempstead on the misdemeanor charge and was freed on $5,000 bail.
His attorney, Joseph Lo Piccolo, called the charges "over-reaching" and said his client made no direct threats.
Copyright AP - Associated Press