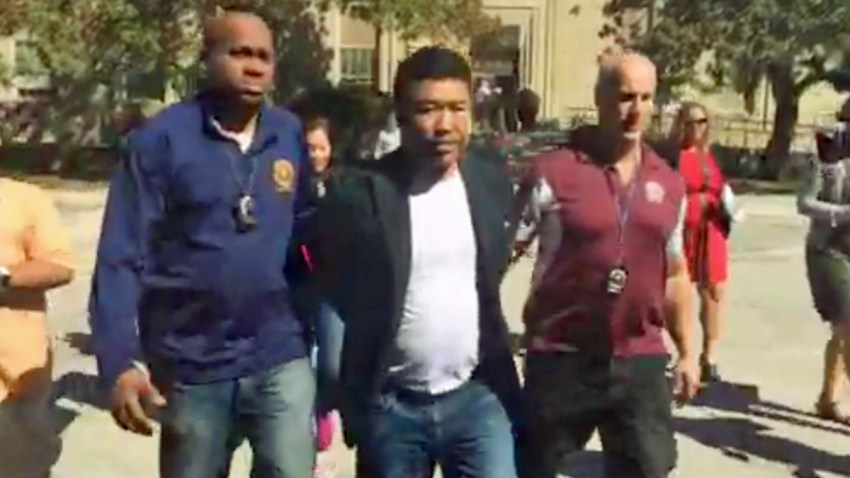 A New York City husband and wife are each facing sex trafficking charges on accusations they solicited workers for their massage parlor businessses on Long Island, then threatened them into sex acts with customers in what prosecutors call a case of modern-day slavery.
Zhaowei Yin and Shuwen Ai of Flushing, Queens placed ads in the local Chinese newspaper seeking massage workers, and respondents were then were directed to a grocery store in Flushing to be picked up, according to prosecutors in Nassau County.
The victims, who were all over 18 years old, were then taken to spas where they were forced to perform sex acts, many for a five to six-day period, and one for a month, according to prosecutors.

One victim was threatened with deportation and another was threatened with a leak of naked photos if they didn't comply, prosecutors said.
The businesses, Luxy Beauty Spa in West Hempstead and the Panda Foot Spa in Franklin Square, are now closed, but had been advertised on a sex ad site with keywords known in the sex trade, like "hottest girls" and "new girls," according to prosecutors.
In one case, a victim left the room at a spa when the customer began choking her -- and then was directed back into the room, according to prosecutors.
Yin and Ai face up to 25 years in prison if they are convicted. It's not clear if they have attorneys.