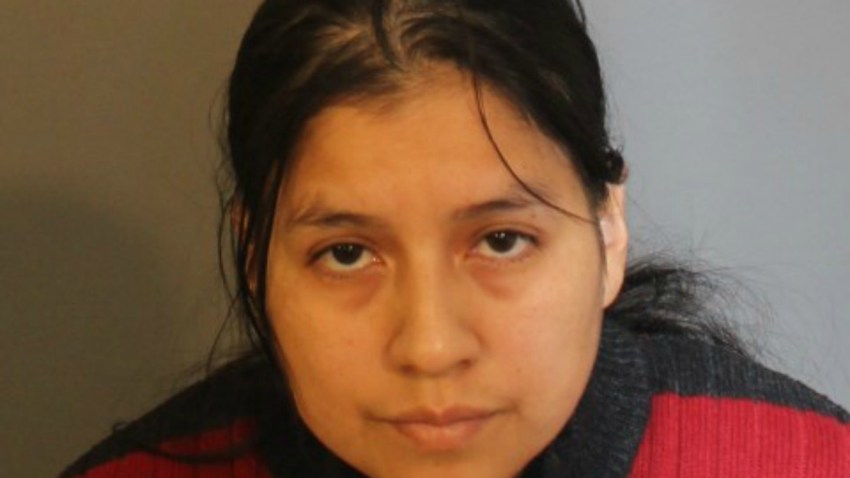 Video from a nanny cam shows a babysitter beating a 3-year-old Connecticut girl and forcing her hands onto a hot stovetop, the "absolute fear and pain from the trauma" evident in the little girl's eyes as she screams in an effort to escape, according to an arrest report obtained by Hearst Connecticut Media Group earlier this week.
Lidia Quilligana, 31, was arrested March 27, the same day the child's mother came home from work and discovered her child had been burned. The nanny made an excuse for the second-degree burns and went home for the day. The mother took her daughter to a doctor, then reviewed footage from a new nanny cam and called authorities, who arrested Quilligana at her Danbury home.
Initial reports indicated the video had captured the nanny abusing the child, but details of the footage were not available until now. According to Hearst Connecticut Media Group, Danbury police officer Thomas Geanuracos wrote in an arrest report that the video shows the nanny "repeatedly" taking the child by the wrist and forcing the girl's hands onto "what appeared to be hot stove burners."
[NATL] Top News Photos: Pope Visits Japan, and More
Geanuracos wrote he watched the sitter at one point jump on the child as she lay on the ground "and it appeared Quilligana applied all of her weight onto her and then pulled her pants and underwear down and spanked her," the Hearst Connecticut Media Group reported. Another time, he saw the nanny pick the child up by the throat with two hands and throw her to the ground, he wrote.
The officer also said the nanny cam appeared to show the sitter force-feeding the child something too hot to eat, causing her mouth to blister; when the child tried to avoid the scalding food, the nanny beat her, the report said. According to Hearst Connecticut Media Group, the video described in Geanuracos' report only accounts for part of the hidden camera footage.
A prosecutor said the child could be heard screaming as she tried to get away.
Quilligana has been in custody on a first-degree assault charge that carries a 20-year prison sentence. Bail was set at $1 million after a prosecutor who saw the video argued for an increase from the $100,000 that was initially set. She has not entered a plea and is due in court later this month.
Hearst Connecticut Media Group said her lawyer, Jennifer Tunnard, was not available for comment Wednesday. She did not immediately return a call early Thursday.