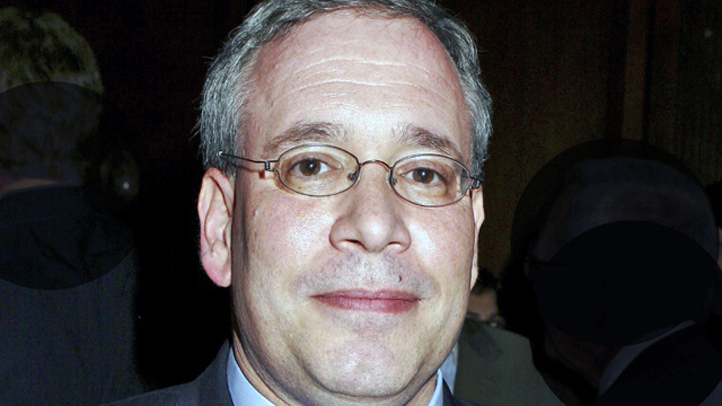 Manhattan Borough President Scott Stringer will run for city comptroller next year, he announced Sunday in a move that will also reverberate through closely watched maneuvering for the mayor's race.

Stringer had been among Democrats considered likely to run to replace Mayor Bloomberg, whose third and final term ends next year. Now, the borough president is entering a race with some complicated political dynamics in its own right. Incumbent Democratic Comptroller John Liu is a likely mayoral candidate, though he has been laboring under a political cloud since a federal investigation into his 2009 campaign fundraising led to two arrests. Liu hasn't been charged with any wrongdoing.

Stringer has been borough president for seven years and was a state assemblyman for 13. So far, he'll face City Councilman Daniel Garodnick in the Democratic field for the comptroller's race; Democratic Councilman Domenic Recchia also is viewed as a likely contender.

Stringer said he has the experience to take on the city's financial challenges, which now face the added strain of Sandy recovery costs.

"To me, the comptroller is an incredibly consequential office, and it's never been more important," Stringer said by phone Sunday, as he also announced endorsements from former Mayor Ed Koch, Rep. Jerrold Nadler and others. "I want to work to get the city back on sound financial footing."

Even before the storm, the city was facing a more than $600 million budget hole this year and a $2.5 billion forecast deficit next year. Although the complete storm expenses haven't been tallied, emergency contracts for shoring up beaches, picking up debris and other tasks have cost more than $120 million, and officials agreed this week to spend $500 million to jump-start repairs to public schools and hospitals.

There had been talk for months that Stringer, 52, might ultimately seek the comptroller's seat instead of the mayoralty. He had lagged other potential Democratic mayoral contenders in polls; a NY1-Marist poll of registered Democrats last month showed him getting support from 6 percent, behind City Council Speaker Christine Quinn at 23 percent, former city Comptroller Bill Thompson at 15 percent, Liu at 9 percent and Public Advocate Bill de Blasio at 8 percent. De Blasio endorsed Stringer for comptroller Sunday; Liu, Quinn and Thompson praised his acumen and accomplishments but didn't make any endorsement for now.

Asked about the choice, Stringer said he felt he could "have the biggest impact" as comptroller.

As the city's chief financial officer, the comptroller makes recommendations about various policies, manages city pension funds, analyzes the budget and audits agencies and programs.

Stringer noted that he served as a trustee of the city employees' pension fund and, as borough president, has issued reports questioning city spending money in areas ranging from housing to education.

Garodnick's campaign reiterated Sunday that the former securities litigator is running regardless of the field.

Copyright AP - Associated Press