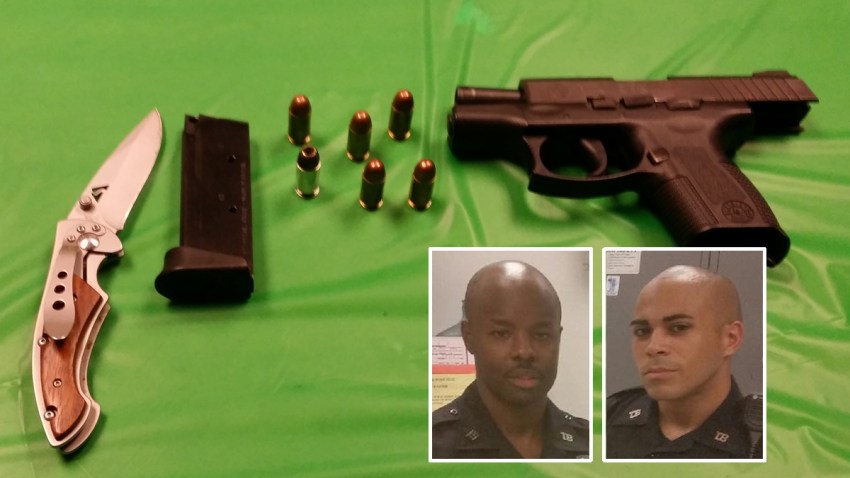 Officers who stopped a man at as Bronx subway stop for not paying his fare found he was also carrying a loaded gun and a knife, according to the NYPD.
Hector Cancel, 36, walked through the emergency exit gate without paying his fare at the 233 Street 2 train station in Wakefield Wednesday at about 1 p.m., police said.
Officers Karon Porter and Modesto Acosta saw Cancel and stopped him to investigate. When they conducted a name check, they saw Cancel didn't qualify for a summons, so he was arrested, police said.
As the officers searched the suspect, they found a loaded .45 caliber Taurus gun and a knife, according to police.
Cancel was charged with criminal possession of a weapon, criminal trespass and theft of service. It was not immediately clear if he had an attorney.