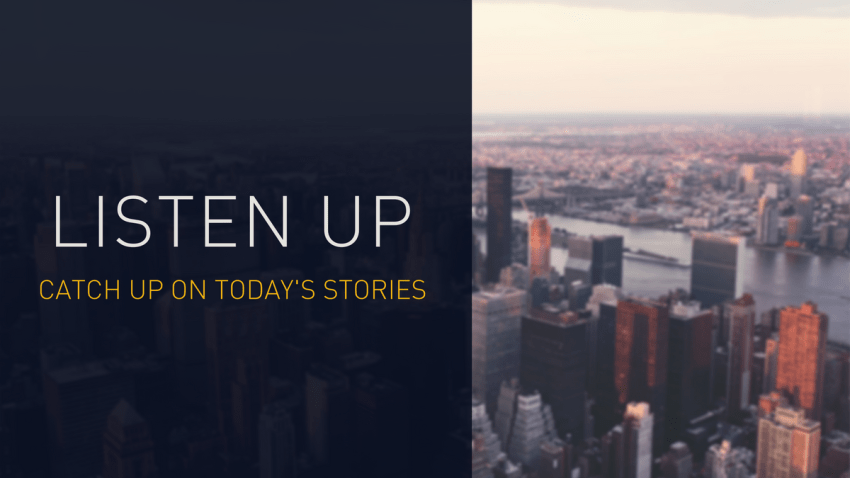 What to Know
A New Jersey man embroiled in an ongoing legal battle with a homeless good Samaritan was arrested for failing to pay a traffic ticket
Cops say a toddler showed a trooper marijuana during a traffic stop, resulting in the arrest of the child's mother and the man she was with
Apple is expected to unveil its biggest and most expensive iPhone as part of a lineup of three new models aimed at widening its appeal
Wednesday, Sept. 12, 2018
Happy Wednesday! Another rather gray and some what damp day today with scattered showers in spots. Highs will reach the upper 70s. As always, get the latest forecast at nbcnewyork.com/weather.
1. NJ Man in Viral GoFundMe Dispute Arrested Over Traffic Violation
A New Jersey man embroiled in an ongoing legal battle with a homeless good Samaritan was arrested for failing to pay a traffic ticket.
Mark D'Amico was picked up Monday night in Burlington County on a $500 warrant, officials said. His lawyer, Ernest Badway, declined to comment.
D'Amico's legal troubles are far from over. He and his girlfriend, Katelynn McClure, are accused of dipping into some of the $400,000 in online donations they raised for John Bobbitt, who gave McClure his last bit of money when she ran out of gas last fall.
Read more here.
2. Toddler Shows NY Trooper Drugs During Mom's Traffic Stop
New York State Police say a toddler showed a trooper a bag of marijuana during a traffic stop, resulting in the arrest of the child's mother and the man she was riding with.
Police say two troopers stopped a car outside Albany and found the butt ends of marijuana cigarettes in the ashtray and a 3-year-old girl who wasn't in a child's car seat.
Police say while one of the troopers questioned the driver, the girl reached under a seat and showed the other trooper a bag of marijuana and a smoking pipe.
Read more here.
3. Apple Expected to Unveil Bigger, Pricier iPhone
Tech giant Apple is releasing a bunch of new stuff.
Apple is expected to unveil its biggest and most expensive iPhone as part of a lineup of three new models aimed at widening the product's appeal amid slowing sales growth.
Most of the buzz is swirling around a rumored iPhone that is supposed to boast a 6.5-inch OLED screen, up from 5.8 inches on the existing iPhone X. OLED is a step up from traditional LCD technology in offering a display without a backlight, so black is truly black rather than simply dark.
Read more here.
For the latest entertainment news and things to do, tune in to New York Live, Monday through Friday at 11:30 a.m. on NBC 4 New York.