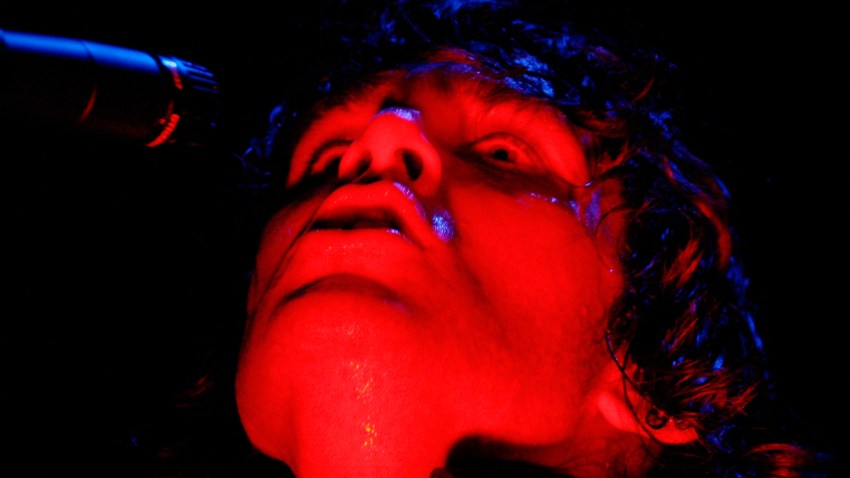 The Knitting Factory is celebrating its first weekend in its new digs, but its got some kinks to work out. Last night -- the new venue's second since arriving in Williamsburg from its famed Leonard Street location -- Shilpa Ray, lead singer of the opening act Shilpa Ray and Her Happy Hookers, declared the space beautiful. Then she wrestled with mushy sonics for the next hour.

An exhaustive sound check didn't seem to help, but did provide entertainment for those waiting at the bar for the show to begin. A sound-proof glass wall behind the bar offers patrons a full view of the stage, and before the audience was let in, Ray could be seen screaming and flailing soundlessly on the stage. But Ray's set was plagued by a muddy mix that buried her harmonium and did no favors for the band's messy attack.

When Boss Hog hit the stage things did not improve. The band played a surprisingly muscular set for its home town crowd (Boss Hog is lead by Christina Martinez and husband Jon Stewart, veterans of the same downtown scene that spawned Stewart's Pussy Galore and Sonic Youth and you can guess where drummer Hollis Queens' allegiances lay). Martinez, equal parts screamer and cooer, struggled to be heard, and for a few songs the only intelligible lyrics were those sang by the crowd. But then Spencer's sense of chivalry kicked in, and visibly angry, he called the soundman on the floor -- literally. After Spencer's frantic pointing, the sheepish tech emerged from the soundbooth adjacent to the stage. Afterwards at least some of Martinez's louder rants could be heard.

Spencer and Martinez seemed to be bickering good naturedly toward the end of the set -- she was done with the show and he implored her to pay a couple more -- and the show ended on the high note of the duet "I Dig You" with the couple making up.

At the very least, the quality of the acts and energy of the performers bodes well for the place. Though the sound guy may want to check out whatever it is that nearby Cameo does, because the sound at that similarly sized venue is pristine.
Copyright FREEL - NBC Local Media