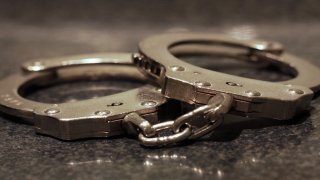 A 27-year-old man faces murder and other charges in the death of his 1-month-old son at their Bronx home earlier this week, police said Friday.
Teshawn Watkins also was charged with manslaughter, reckless endangerment and acting in a manner injurious to a child in the Wednesday death of little Kaseem. Cops responding to a 911 call around 6:15 a.m. Wednesday found the infant unresponsive in the apartment.
Emergency crews took the baby to a hospital, where he was pronounced dead.
No cause of death for the child was immediately available, nor was it clear if Watkins had an attorney who could comment on the allegations.
Copyright NBC New York