What to Know
Authorities seeking cause of explosion in Manhattan's Chelsea neighborhood
It came a few hours after an explosion at a Marine fundraiser race in New Jersey
There was no evidence as of late Saturday night the two blasts were directly related
Some 29 people were injured in an explosion in Chelsea Saturday night, and authorities removed what appeared to be a secondary device a few blocks away.
"All hands are on deck; injuries are significant," Mayor Bill de Blasio told a news conference. None of the injuries were considered life-threatening, though.
"There is no evidence at this point of a terror connection," he said, though he added it was "an intentional act."
Law enforcement sources say police are in possession of a video that shows a man putting an object in a dumpster, followed by an explosion some time later.
President Obama was briefed on the explosion and receiving regular updates.
Crews responded to the scene at 23rd Street and Sixth Avenue around 8:30 p.m. Police Commissioner Jimmy O'Neill said the explosion took place out on the street, though de Blasio declined to answer whether the cause was a bomb in a dumpster, as some sources suggested.
The NYPD also removed a possible secondary device on 27th St. Four sources said the device was a pressure cooker and that it had what appeared to be wires coming from it, a cell phone and black tape.
After asking people to stay away from their windows in the area of that device, the NYPD tweeted that it had been safely removed just before 2:30 a.m.
Photos posted to social media showed an extensive emergency presence at the scene, with the area between Sixth and Seventh avenues cordoned off. Sixth Avenue was closed from 14th to 34th Street and NYC Transit reported extensive disruptions to the 1, 2, E and F subway lines.
At least one Twitter user tweeted that her "whole high-rise building shook" from a apparent blast. Another image showed a Dumpster or trash bin blown apart, with bits of debris scattered on the sidewalk. People at least seven blocks away reported hearing and feeling a loud boom.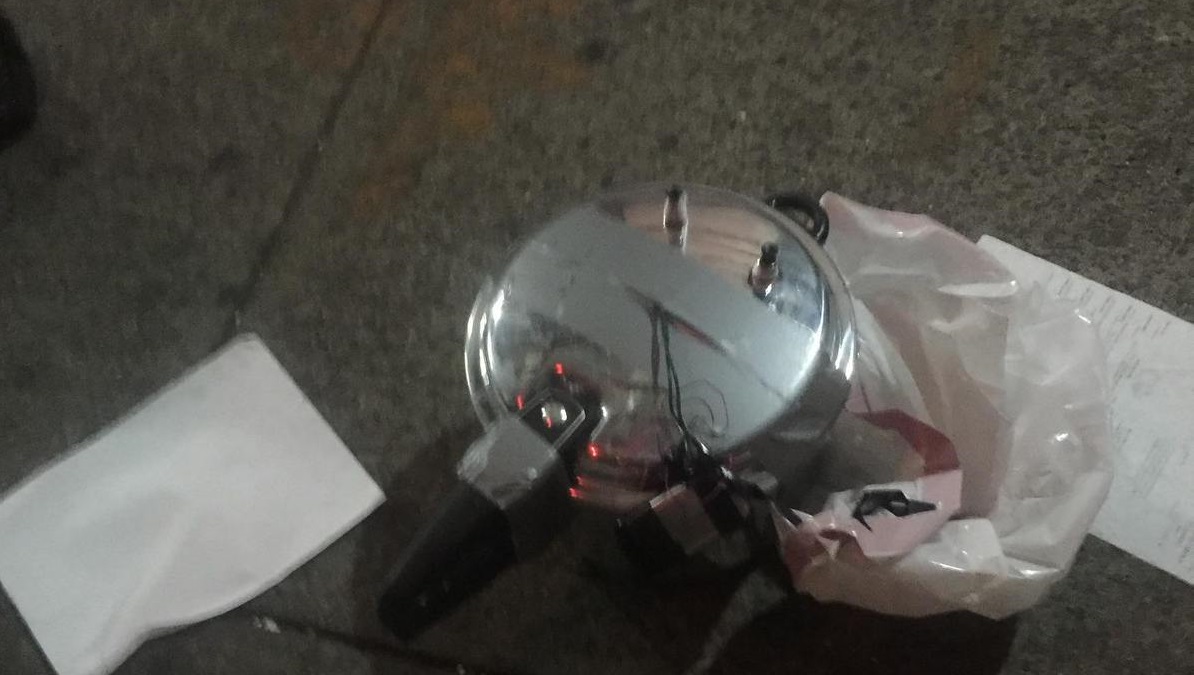 Earlier Saturday, one of three bundled pipe bombs placed in a trash can along a 5k race route to be run by Marines detonated in Seaside Park, New Jersey. The race had been running late, but authorities said they believed the device had been timed to explode as runners went by the trash bin.
Crime and Courts
Chief investigative reporter Jonathan Dienst on crime, corruption and terrorism.
No one was hurt, and de Blasio said there was no evidence of a connection between the two blasts.