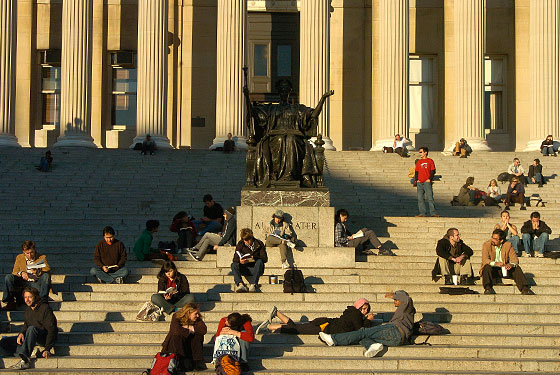 Columbia University, steeped in tradition, is about to try something new.
A new policy will allow sophomores, juniors, and seniors, male and female, to choose to share a dorm room with a member of the opposite sex.
This is a big step to bring the sexes together at Columbia. The university only allowed women to matriculate starting in 1983 and across the street Barnard still stands as a women only school.
While many students are excited about this policy, one freshman said he isn't so sure.
"I don't know how smart it is. That would be a big distraction," Leland Gill told NBCNewYork.
But, he concedes the idea is interesting. "I think it will be really popular among students."
Columbia isn't the first school to open its doors to same sex dorm rooms. There are more than two dozen other colleges and universities across the country that already have similar policies, including NYU. Other Ivy League schools, like Brown and the University of Pennsylvania also have coed dorm room options.

Casey Martinez, also a freshman, thinks it makes sense. "other schools have it and it seems successful why not?"

The official policy comes, in part, because living off-campus is simply too expensive for many upperclassmen. Some suggest it's been an unofficial policy for years.
Those who plan on taking advantage of the new policy say it's an educational experience that goes beyond the classroom.
"I think it's just as important to live with the opposite sex as it is to live with your own. We have friends of both sexes. It's gonna be a good time," said a student named Simon Jerome.