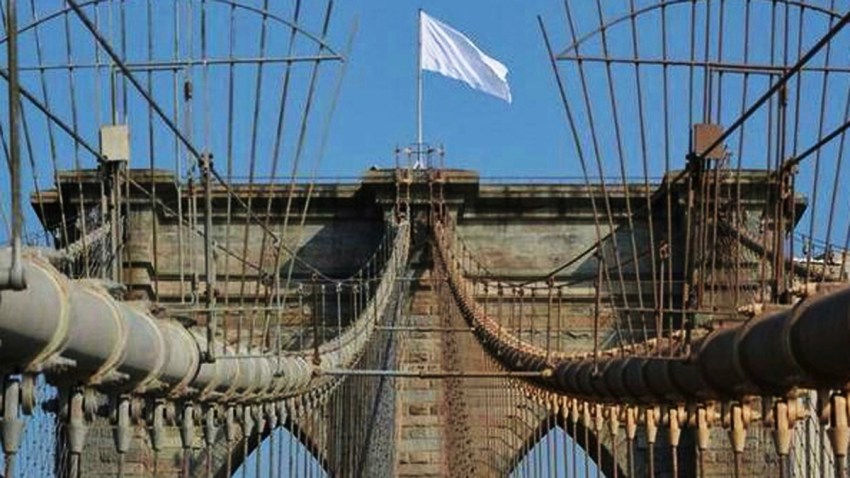 Police say the two American flags that were swiped from the Brooklyn Bridge and replaced with bleached-white ones are back on United States soil.
NYPD spokesman Sgt. Carlos Nieves said Friday that the flags are at the American embassy in Germany.
Two German artists claimed responsibility earlier this month for the July 22 stunt. No one has been arrested.
Berlin-based Mischa Leinkauf and Matthias Wermke said they replaced the flags on top of the bridge with bleached-white versions as a tribute to public art and to the bridge's architect, German-born civil engineer John Augustus Roebling.
Leinkauf and Wermke did not respond to emails seeking comment.
Previously, the artists said they had planned to return the flags and that they "always face the consequences" for their work.
The NYPD has said it was investigating the artists' claims.

Previously, police said persons of interest had been identified in the switch. At the time, the NYPD said it was looking for a group of four young people, including one with a skateboard, seen in surveillance video near the bridge around the time of the swap.
The flag switch raised questions about security on the bridge.
Copyright AP - Associated Press