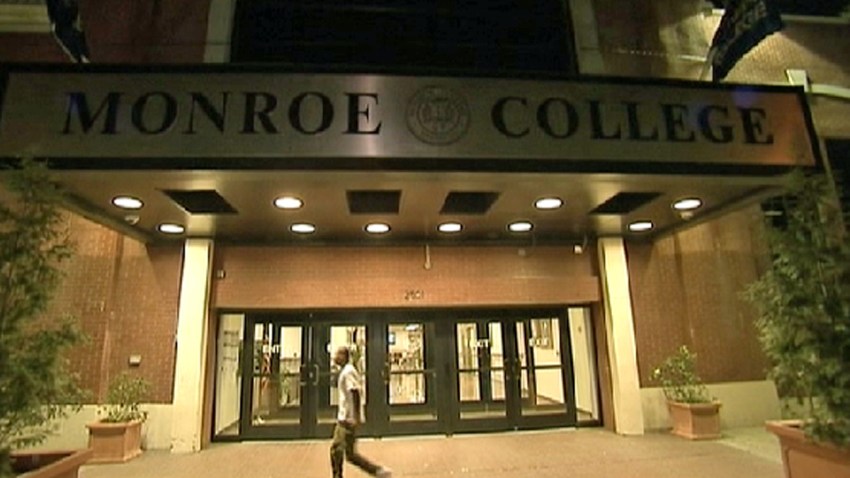 Three people were shot with a pellet gun on a Bronx college campus, including a professor, officials said.
The FDNY responded to Monroe College's Jerome Avenue campus Thursday night and found the three victims with injuries from a pellet gun. They were taken to St. Barnabas Hospital and are expected to be OK.
One of the victims was a professor, school officials said.
It's not clear if the pellet gun shooter has been identified.