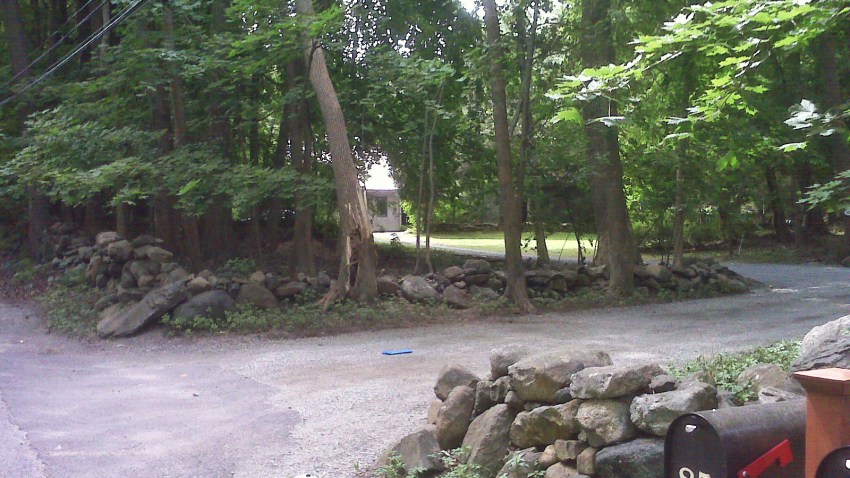 A woman has been charged with stabbing her nieces multiple times while baby-sitting them at their upscale Westchester County home.
The girls, aged 7 and 9, were found Saturday night with multiple stab wounds on the kitchen floor of their Katonah home -- which is across the street from Martha Stewart's farm -- Bedford police said.

News outlets identified the girls' parents as Joe and Eva Kelly. Their daughters were taken to Westchester Medical Center, where they were in stable condition after surgery on Sunday, Lt. Jeffrey Dickan said Monday.
Dickan said that the girls, Maeve and Anabel Kelly, were both conscious and talking when they were found at their Katonah home on Saturday.

Their aunt, Lisa Turkki, 39, of East Syracuse, was outside the house when police arrived. She was arraigned on two counts of assault and being held at the Westchester County Jail, police said. The name of her attorney was not immediately on record.

Turkki was watching the girls while the parents attended a concert down the street, the Journal News reported Monday. They were called to the box office during intermission and told to return home. Cops say the
Dickan said two kitchen knives believed to be the weapons were recovered at the scene in Katonah, a hamlet in Bedford about 35 miles north of Manhattan.

"This is a parent's worst nightmare," neighbor Heather Flournoy told the New York Post.

"Heartbreaking and close to home," added Flournoy, who once wrote on her blog about the family's use of green technology in the home."
Copyright AP - Associated Press