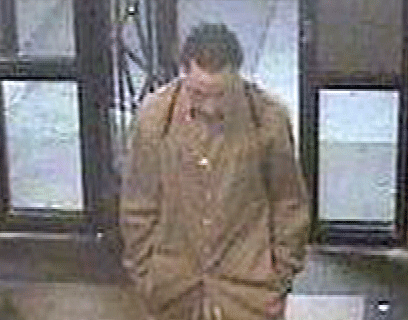 Police arrested a 23-year-old man in connection with a vicious mugging that left an 81-year-old Queens grandfather with serious brain damage.

Cops say surveillance photos and a tip to the Crime Stoppers hotline helped them track down Jesus Fernandez, who they say attacked Mayer Behmoiras inside his Astoria apartment on April 5 and stole his car.

Behmoiras, who suffered a fractured skull and remains hospitalized more than a week after the attack, told the Daily News he can't remember anything – and the victim's son says his father gets lost in time.

"Sometimes he thinks Lyndon Johnson is President; other times he thinks it is 1947," said Albert Behmoiras.

Cops took Fernandez into custody without incident at Astoria Houses, where he lives, and recovered the vehicle he allegedly stole from Behmoiras. The suspect copped to the crime, according to the News, and faces charges of robbery and assault, among others.

The arrest offers little consolation to the elderly man's family, however, who can't understand why anyone would attack an 81-year-old grandfather.

Behmoiras' son says his father's been vivacious and healthy despite his age, and that he's taken care of his 72-year-old wife, who suffers from rheumatoid arthritis, for many years.

"He used to do everything for her. Now he can't," Albert Behmoiras told the News. "My father will never be able to do those things for her - and maybe even himself - again."