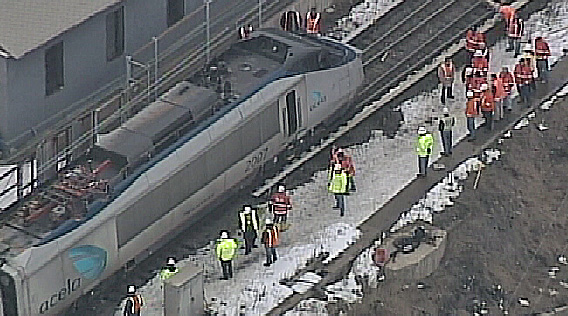 An Amtrak train derailment in Queens this afternoon is forcing delays and cancellations on the Long Island Rail Road, which should make for a rough evening commute for many LIRR riders.
Amtrak Train #2158, traveling from DC to Boston, derailed at a slow speed derail near Sunnyside Yards in Queens shortly after noon, authorities said. No injuries reported among its 166 passengers.

Contrary to news reports, the East River train tunnels are not blocked, however there will be delays to Amtrak and commuter rails using those tracks.
The Amtrak passengers transferred to another train and were brought back to NY Penn Station, where they caught another northbound train to Boston. The train will be cleared after the evening rush.