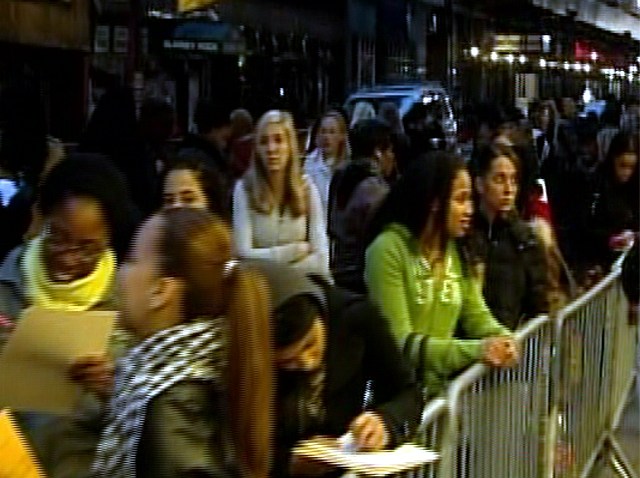 America's Next Top Model" is holding its New York City auditions today -- just weeks after the first tryout ended in a model melee.
Three people were arrested and six others hurt after fighting and a stampede broke out while thousands waited to audition in Manhattan on March 14.
Auditions for the 13th cycle of the reality show began at 7 a.m. on April 13. The show plans to audition possible contestants who are 5-foot-7 or shorter and between the ages of 18 and 27.
The model competition is hosted by supermodel Tyra Banks, who also serves as its executive producer. The current season began March 4.