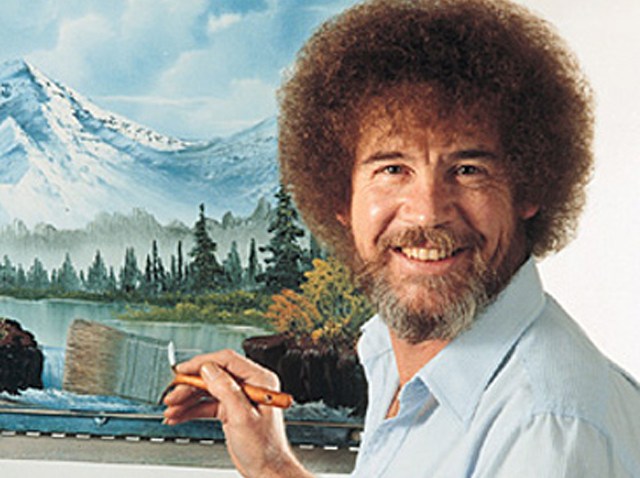 Nearly 15 years after his death, Bob Ross is still an icon of afternoon public television, a gentle ruler of a kingdom the late Afro-haired painter could rightfully call his own. And as one generation of viewers and amateur painters grows older, it looks like the next might be ready to embrace his eclectic charm.

This Thursday, fans of Bob Ross young and old can grab a friend (remember, every tree needs one) and come together for Beat The Devil Out Of It, a Bob Ross tribute party at Gallery bar (120 Orchard Street). With a look-a-like contest, a $1 raffle with exclusive Bob Ross brand products, lessons in painting "happy trees," a special performance featuring the Boss Ross tribute dance troupe Titanium White Hot Dancers and a gallery of Bob Ross-inspired artwork, there will be no shortage of smiles.

Event organizers plan to give all proceeds from the raffle to Art Start, an organization that helps teenagers living in shelters pursue art by promoting creativity, "as a means of transforming lives, just as Bob Ross believed." We like to think he'd be proud.

If you're an artist with Bob Ross-inspired art work, submit it to beatthedeviloutofit@gmail.com for inclusion in the special exhibition. As Mr. Ross himself would say, "That'll be our little secret." Get more event information on Facebook and RSVP on Going.
Copyright FREEL - NBC Local Media