What to Know
A bus hit a bridge overpass on the Southern State Parkway Sunday night, injuring all 44 people on board, police say

At least two people are seriously injured after the crash on Long Island, five more suffered moderate injuries, and the others were minor

Police said the driver was being evaluated and did not seem to be familiar with commercial vehicle restrictions on the parkway
A charter bus carrying dozens of New York high school students returning from a spring break trip in Europe struck a bridge overpass on Long Island, seriously injuring several passengers and mangling the entire length of the top of the bus.
The crash happened shortly after 9 p.m. Sunday on the Southern State Parkway in Lakeview, according to New York State Police. The eastbound lanes between exits 17 and 19 were closed for hours as authorities investigated.
Dramatic Images Show Mangled Bus After Overpass Strike

All 44 people, including the driver, on board the bus when it crashed were injured, police said. Two people suffered serious injuries, five more suffered moderate injuries and the rest suffered minor injuries, state police said.
"There was glass everywhere," Lakeview Fire Department Chief Patrick McNeill told Newsday. "The roof of the bus is down to the top of the seat covers."

Video shows teenagers sitting and standing outside of the white damaged bus, some draped in blankets, as firefighters inspect the wreckage. Multiple ambulances and fire trucks responded to the scene.
Images of Abandoned Owings Mills Mall Will Give You Chills
The 38 students, ranging from 16 to 18 years old, from various Long Island high schools, along with five chaperones, had just returned from John F. Kennedy International Airport and were heading to a shopping mall in Huntington Station to meet up with parents, police said.
Police said the driver, who is from Pennsylvania, was being evaluated and did not seem to be familiar with the commercial vehicle restrictions on the parkway.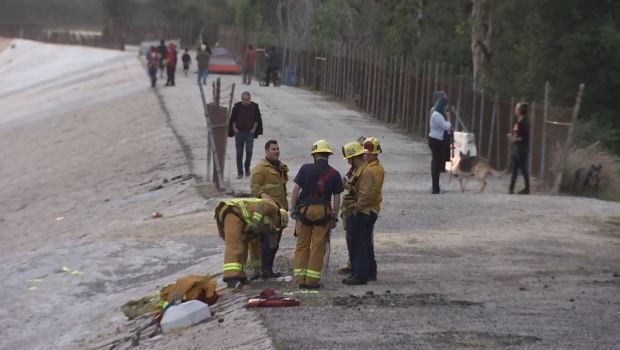 Boy Rescued After Falling Into Sewer Pipe at Griffith Park
South Nassau Communities Hospital -- a desigated area trauma center that received some of the patients in the crash -- was notified of a mass casualty incident around 9 p.m. Sunday and prepared for patients from the scene. Chief of Emergency Service Dr. Joshua Kugler says the hospital saw mostly blunt force pattern injury, where "patients received injury patterns not necessarily from direct force but from blunt force throughout their body."
"It had to do with the type of accident that took place, which was a shearing force on a large tour bus... as you can imagine, blunt force injury can do a lot of damage to the body," including organs and bones, Kugler said. Evidence of those injuries can also take some time to manifest, which is why the hospital has admitted two of the five patients it initially received.
He added that he was surprised there was no fatality in the crash: "People, if they were standing on the bus at any particular time at the incident when it occurred, and someone became an airborne projectile, that could have had a very different outcome than we saw last night."
The minimum clearance on the parkway is 7 feet, 10 inches and accidents involving vehicles striking overpasses are not uncommon on the parkway. In 2017, there were reports that an electronic alarm system would be installed on the parkway to warn drivers of vehicles too high for the overpass.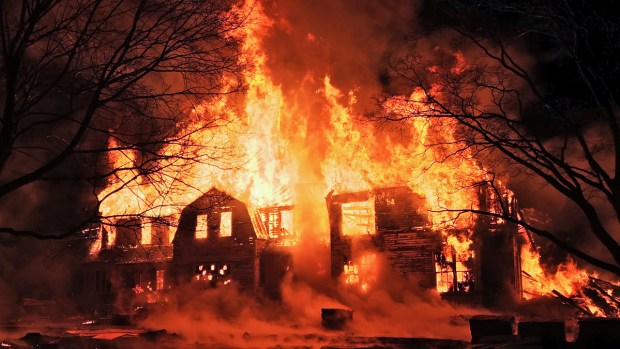 Incredible Images Show Historic NY Mansion Go Up in Flames
NBC 4 New York reached out to the New Jersey-based bus company, Journey Bus Line, for comment, but calls were unsuccessful. The trip was organized by a private tour company, EF Tours, according to police. Calls requesting comment from the tour company also rang unanswered.
The investigation into the wreck is ongoing.
NY Students Returning From Spring Break Hurt in Bus Crash