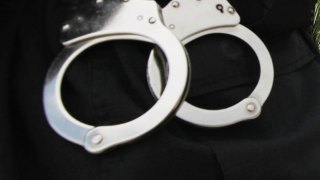 A basketball coach and recreation director in New Jersey has been indicted on charges of sexually assaulting two boys and engaging in sexually explicit conversations with two others in separate incidents dating back 20 years, prosecutors said.
Christopher Tarver, 43, of Jackson Township, was indicted on Jan. 16 by a Middlesex County grand jury on 25 counts including official misconduct, sexual assault, criminal sexual contact, child endangerment and engaging in a pattern of official misconduct..
Tarver is accused of engaging in sex acts with a boy in Edison and Dunellen several times between June 1, 2010 and Dec. 31, 2011 while he was a coach and recreation director, according to prosecutors. The alleged assaults happened at Middlesex County College and the Dunellen Recreation Center.
Tarver also allegedly sent sexually explicit text messages to a 15-year-old boy in Ocean Township, as well as to a basketball player under the age of 21, whom he also provided marijuana and alcohol, prosecutors said. He's facing official misconduct and obscenity charges in those alleged incidents.
The grand jury also charged Tarver with committing sexual asault against another 15-year-old in 1995 at Tarver's home in Jackson Township, authorities said.
The investigation into Tarver began after one of his alleged victims, now an adult, contacted authorities. The alleged victim was a member of the Monmouth Power Sports Club, a traveling basketball team affiliated with the AAU, of which Tarver has been coach and executive director since 1995.
Traver began working as the Dunellen recreation director in 2004, but was suspended soon after his arrest in 2014. He also worked as the recreation director in North Plainfield from February 2008 through February 2013.
He was a basketball coach at Middlesex County College from October 2006 through March 2014, and became the college's head basketball coach in June 2010.
Reached Thursday evening, an attorney representing Tarver didn't immediately comment on the indictment. A message left at a phone listing for Tarver wasn't returned.