Joan Rivers' daughter said Sunday that she and others are "keeping our fingers crossed," as the 81-year-old comedic legend remained hospitalized in Manhattan.
The Mount Sinai Hospital said it had no updates to release on the 81-year-old's health on Sunday. Three days earlier, she stopped breathing while having minor throat surgery at a clinic in the city, according to multiple sources familiar with the situation.
"Thank you for your continued love and support. We are keeping our fingers crossed," Melissa Rivers said in a statement. On Friday, she said that her mother's condition remained "serious, but she is receiving the best treatment and care possible."
Joan Rivers was taken to Mt. Sinai in critical condition shortly before 10 a.m. Thursday after she went into cardiac arrest while undergoing the procedure at Yorkville Endoscopy on East 93rd Street, the FDNY said.
Top Celeb Pics: ELLE Celebrates Women in Hollywood, More
Hordes of fans stood vigil outside the hospital for hours. Many called Rivers a "fighter" and pledged their support. Suzie Betron, a devoted Rivers fan from New Jersey, says the best way to show that support is to repeat Rivers' jokes -- and make someone smile.
"She broke through for women. She pushed the limits," Betron, of Wayne, said of Rivers. "Love or hate her -- she's great."
The Brooklyn-born Rivers became a household name with the 1960s launch of "That Show," her syndicated daytime talk show, and several high-profile appearances on "The Tonight Show Starring Johnny Carson" and "The Ed Sullivan Show."
She went on to become a film director, writer and actress, a best-selling author and 11-time novelist and the writer of a Grammy Award-nominated comedy album. Rivers was known for her fiery appearances on "The Celebrity Apprentice," which she won in 2011, and for her pioneering brand of irreverent humor.
The larger-than-life Rivers coined the phrase "Can we talk?" in her standup routines and, interviewing fashionistas on the red carpet, introduced the question, "Who are you wearing?"
She originally entered show business with the dream of a theatrical career, but comedy became a way to pay the bills while she auditioned for acting roles.
Catching Up with Joan Rivers
"Somebody said, 'You can make six dollars standing up in a club,'" she told The Associated Press in 2013, "and I said, 'Here I go!' It was better than typing all day."
Rivers was nominated for five Emmy Awards, winning in 1990 for outstanding talk show host. She has a star on the Hollywood Walk of Fame, and recently launched a reality TV show starring her and her daughter. A 2010 documentary on her life won critical acclaim.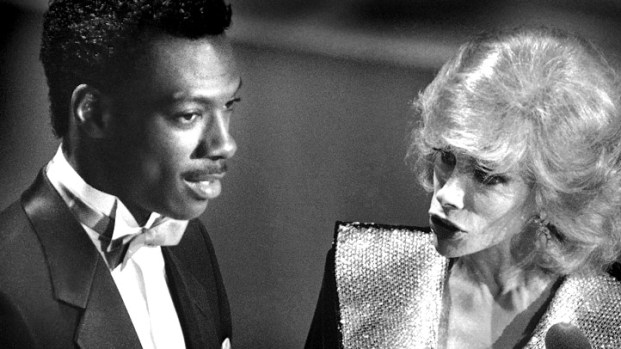 Emmys' Most Memorable Moments
In interviews throughout the last decade, Rivers said she had no intention of slowing down.
"I'll only stop the day I die," she told the Las Vegas Sun in 2007.
Rivers had been scheduled to appear at a comedy club in New Jersey Friday.

Top News Photos: Catalonia Supporters and Police Clash, More