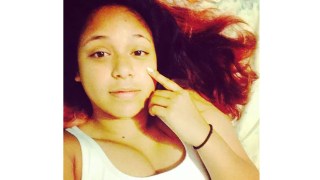 A 21-year-old Long Island man faces charges in connection with the stabbing death of a high school student earlier this month.
Adam Saalfield, of Huntington Station, was arrested Wednesday and charged with second-degree murder in the death of Maggie Rosales.
The 18-year-old victim was found stabbed in the torso, lying face down on the street in Huntington Station on Oct. 12.
A pedestrian walking in the area found her body and reported the grisly discovery to police.
Residents and students at her Walt Whitman High School held a rally against violence following her death.
Rosales' father, Cesar Rosales, told Newsday the family was happy about the arrest and would attend Saalfield's arraignment Thursday.
Information on Saalfield's attorney wasn't immediately available.