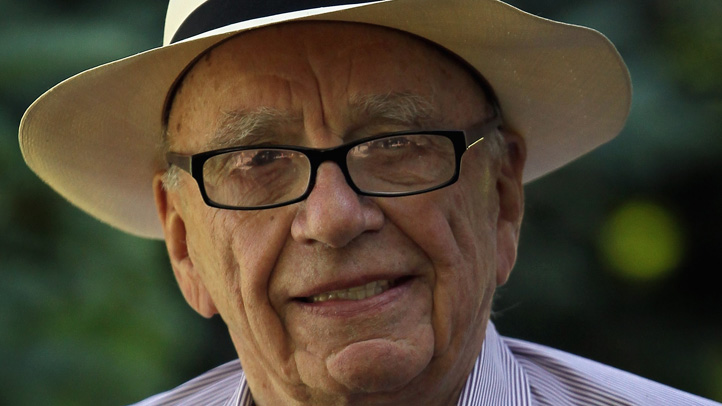 Relatives of Sept. 11 victims are asking the FBI to brief them on its probe into allegations that News Corp. journalists sought to hack into terror victims' phones.
The allegation surfaced in the British newspaper The Daily Mirror last week, quoting an unnamed source. The paper reported that an American investigator had been approached by News of the World journalists offering money for phone records of the dead, but he turned them down.
Testifying before British lawmakers on Tuesday, Rupert Murdoch said "we have seen no evidence" of 9/11 victim hacking.
"I can't believe it happened anywhere in America," he added.
The News of the World tabloid was shut down after it was accused of hacking into the phones of public figures and crime victims.
The Justice Department said Tuesday that Attorney General Eric Holder would welcome a meeting with the families of 9/11 victims. DOJ spokesman Matthew Miller said the department is reaching out to schedule a meeting.
The FBI launched a preliminary inquiry into the matter after U.S. Rep. Peter King of New York and other members of Congress wrote to FBI Director Robert Mueller demanding action.
Sally Regenhard, whose firefighter son, Christian, was killed in the attacks, said she's been fielding phone calls from concerned family members of Sept. 11 victims. She said there's a lot of confusion and the families want an update on what investigators know so far.
Lawyer Norman Siegel, who has represented Sept. 11 victims' families in several civil cases, sent the letter on behalf of the families to Mueller, Holder and U.S. Rep. John Conyers of Michigan. Conyers is the ranking member of the House Judiciary Committee.
Kathy Wright, a spokeswoman for the FBI, said there's been ongoing communication since Sept. 11, 2001, between the agency and victims' families. But she declined to comment on the letter or the inquiry itself.
A News Corp. spokesman in New York declined to comment.
In the letter, Siegel commended the FBI for opening a preliminary inquiry and said the families wanted more information about its scope, goals and timetable. He said the family members were eager to cooperate with authorities to determine if any hacking was attempted or took place.
Copyright AP - Associated Press