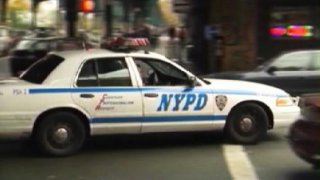 Police say a 49-year-old electric scooter rider died after being hit and run over by a box truck in Brooklyn a day ago, authorities said Thursday.
The man was riding the scooter in Bushwick's Central Avenue southbound bike lane around 11:45 a.m. Wednesday when cops say the truck, also traveling southbound, made a left turn onto Palmetto Street. The scooter hit the side of the truck.
The impact threw the rider into the street, where he was run over by it, police said.
The 33-year-old box truck driver remained on the scene, while the 49-year-old scooter rider was taken to Wyckoff Heights Medical Center and pronounced dead.
No charges have been filed at this time. Police say their investigation is ongoing.
Copyright NBC New York