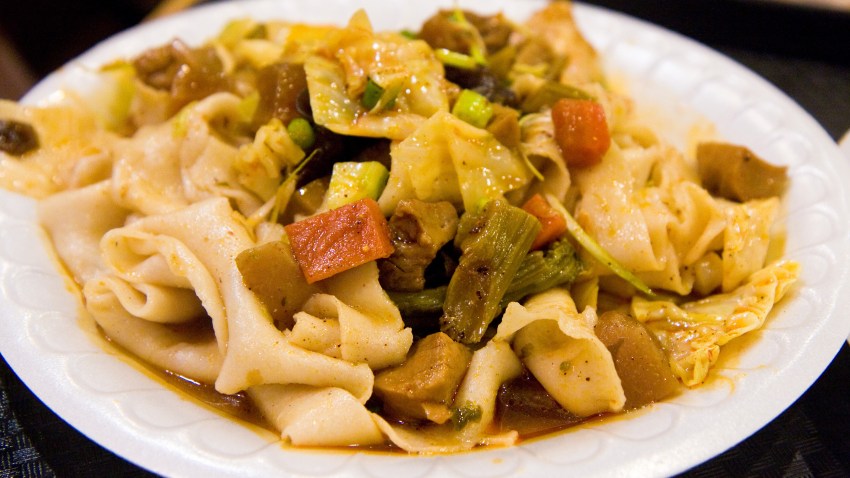 What to Know
Eater's national critic Bill Addison on Tuesday released his list of the 38 most "essential" restaurants in America
Four restaurants in New York City made the list, including Momofuku Ko, Superiority Burger, Via Carota and Xi'an Famous Foods
Addison ate nearly 600 different meals in 36 different cities to compile the list, he wrote
A restaurant critic who ate nearly 600 different meals in 36 different cities in an effort to find the country's most "essential restaurants" has decided that four of them are in New York City.
Eater's national critic Bill Addison on Tuesday released his list of the 38 most "essential" restaurants in America.
As Addison compiled the list, he said he asked himself "which places become indispensable to their neighborhoods, and eventually to their towns and whole regions?"
"Which ones spur trends, or set standards for hospitality and leadership, or stir conversations around representation and inclusivity" he asked.
"Which restaurants, ultimately, become vital to how we understand ourselves, and others, at the table?" he added.
The four New York restaurants he landed on are below; his full list is available here.
Momofuku Ko (8 Extra Place, East Village) — Addison describes David Chang eatery Momofuku Ko as "one of Manhattan's worthiest splurges," praising its walk-ins-only bar and its "quadruple-fried chicken legs," which are served cold.
Superiority Burger (430 East 9th Street, East Village) — On Addison's list is Superiority Burger, a vegetarian burger joint where everything on the menu is under $10. "The place is an ever-rarer reminder of individuality and tenacity in New York City," he writes.
Via Carota (51 Grove Street, West Village) — Italian eatery Via Carota is Addison's "favorite place to eat in New York," he writes, praising the restaurant's ambience, as well as dishes like tagliatelle with parmesan and prosciutto.
Xi'an Famous Foods (multiple locations) — Xi'an started as a single noodle shop in the basement of a mall in Queens, and now has a number of locations around the city. Xi'an is "remarkable in its consistency and affordability" and "rightly persists as a cult obsession," Addison writes.