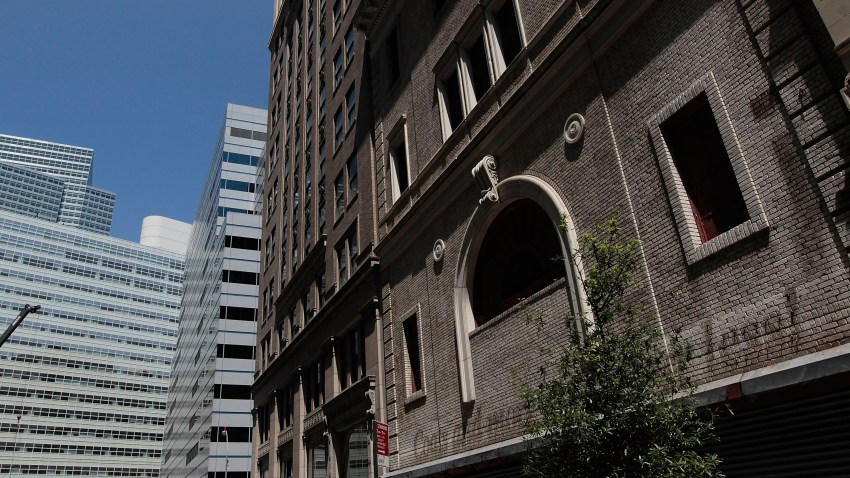 The planned mosque and community center planned for a site two blocks from Ground Zero will be reportedly one step closer to construction on Tuesday.
The Landmarks Preservation Commission is expected to unanimously vote against bestowing landmark status on the building to be knocked down for the mosque's construction, the New York Daily News reports today.
"The building is not worthy...It does not rise to the level of an individual landmark," a source said of the 152-year-old building to the Daily News.
News
Top news stories in the tri-state area, in America and around the world
Opponents of the mosque's construction expected the building to get landmark-status protection, which would stop construction plans for the mosque. Most recently, the Anti-Defamation League came out against the mosque.
On Staten Island, in Sheepshead Bay and at Ground Zero, plans to open new Mosques in New York City are being met with fierce opposition, and none more heatedly than the one that could end up at 45-47 Park Place near the site of the 9/11 attacks.
Earlier in the month, Republican hopeful for Governor, Rick Lazio, called on Attorney General Andrew Cuomo, his Democratic opponent, to investigate the group behind the proposed Mosque and Islamic Community center a few blocks from the World Trade Center. Citing the New York Post, Lazio questioned the sympathies of the center, called the Cordoba House, to known terror groups and also where the center will get its funding, stating that "the people have a right to know if this 'charity' is using its resources in a legitimate, legal, and charitable way."
Mayor Michael Bloomberg responded to Lazio's comments, saying that investigating or vetting religious organizations goes against what the nation stands for.
In May, Community Board 1 approved the Cordoba House. Now, the plans go to the New York City Landmark's Committee, where technically the issue at hand is not whether or not the community wants the Mosque built or if the Cordoba Initiative should be investigated, but if the building's architecture, which would be torn down, needs to be saved.
Follow us on Twitter @NBCNewYork,and on Facebook/NBCNewYork, and sign up for breaking news SMS alerts on your phone by texting "NYBREAKING" to 639710.