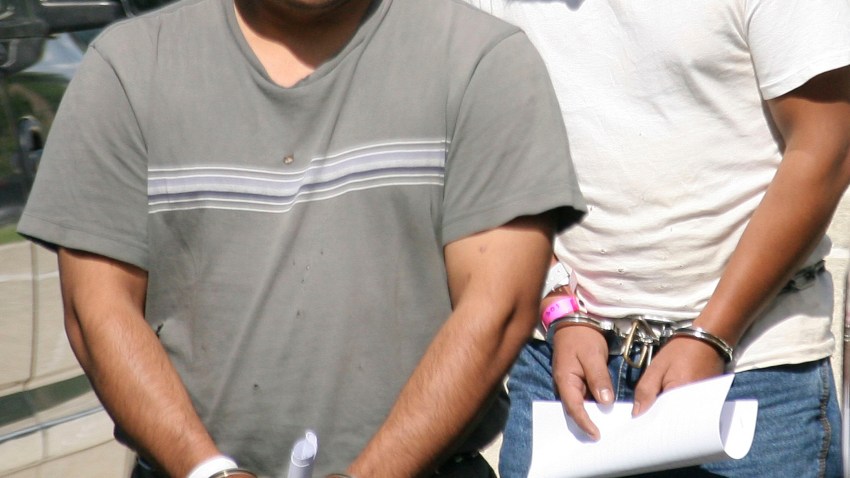 In what being called the largest single-workplace raid in U.S. history, nearly 600 undocumented workers were arrested Monday at the Mississippi factory where they worked.
It was a traumatic scene for many in the small industrial town of Laurel as dozens of armed Immigration and Customs Enforcement officials pored over the plant site, standing guard at all of the entrances as Hispanic workers were separated from other employees and interviewed in mobile trailers.
The undocumented workers were loaded into vans and whisked away to an undisclosed location.
Workers at Howard Industries transformer plant had been under scrutiny for several years after a union member tipped off federal officials to the companies hiring practices, ICE officials said.
Howard industries adamantly defending its hiring policy and said it checked the immigration status of all job applicants in a statement released Monday.
Fabiola Pena, 21, said she saw the raids being conducted at the plant and workers applauded as immigrants were being taken into custody.
"I was crying the whole time. I didn't know what to do," she told the Associated Press. "We didn't know what was happening because everyone started running. Some people thought it was a bomb, but then we figured out it was immigration."
About 100 of the 595 workers were released for humanitarian reasons and given electronic monitoring bracelets. Nearly 500 others were taken to a U.S. Immigration and Customs Enforcement facility in Jena, La. Initial estimates of the number of detainees taken into custody were 350.
Eight appeared in federal court today to face criminal charges for allegedly using false Social Security and residency identification. Two days after the raid, hundreds workers lined up outside the plant hoping for a job.