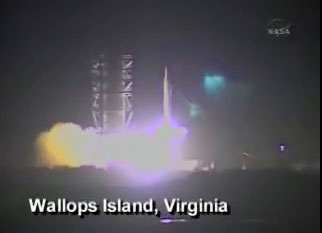 NASA says it destroyed an unmanned suborbital rocket shortly after a failed launch early this morning from an island off the Virginia coast.
There were no injuries or property damage, according to a NASA statement, but the agency warned that debris from the explosion could be hazardous. NASA believes most of the wreckage fell into the Atlantic Ocean off Wallops Island.
The rocket, made by Alliant Tech Systems of Salt Lake City, was carrying two experiments. The space agency says it is investigating why the rocket failed.