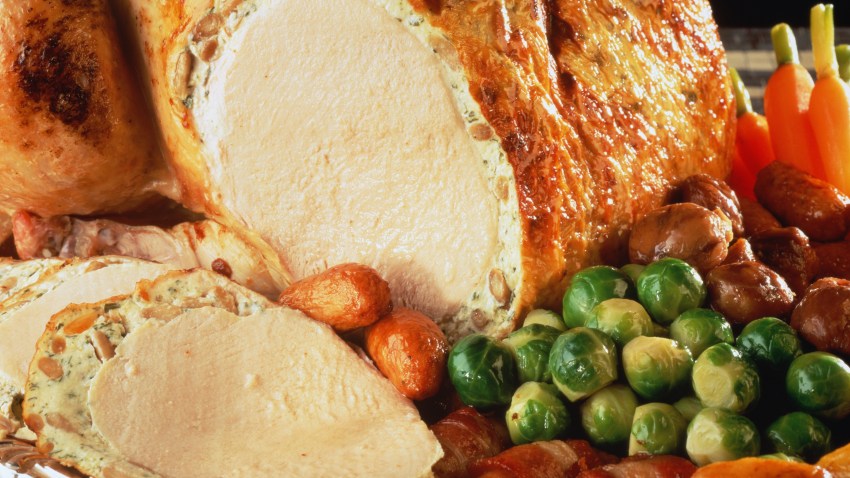 GOT SOUL?: Seeing as every day is pretty much like Thanksgiving at Harlem soul-food icon Sylvia's, you can guarantee they pull out all the stops on the day itself. 11AM-8PM.
FUNNY BONE: Caroline's comes alive for its annual Thanksgiving Comedy Feast, with funnymen like Paul Mooney and Craig Robinson guaranteeing to make you feel good, post-turkey. 8PM.
FRY ME TO THE MOON: Lots of restaurants will be serving Thanksgiving dinner today, but only one (that we know of) will be carving up both fried turkey (using that dunking-the-whole-bird-in-a-vat-of-bubbling-oil method that you always hear about, usually in conjunction with some story about 3rd-degree burns), and turducken, that Louisiana-lovin', multi-bird, culinary feat: NoNO Kitchen in Park Slope (that stands for North of New Orleans). Also, there'll be oyster and andouille sausage stuffing. 3PM-8PM.
RUN, FATBOY, RUN: Before you stuff your piehole with, uh, pie, get thee to Brooklyn for the Prospect Park Track Club 5M Turkey Trot. It may involve you signing up before 8:30AM at Wollman Rink, but legging five miles through the lush landscape before breakfast will give you an excuse for third helpings later. 9AM.
Copyright FREEL - NBC Local Media