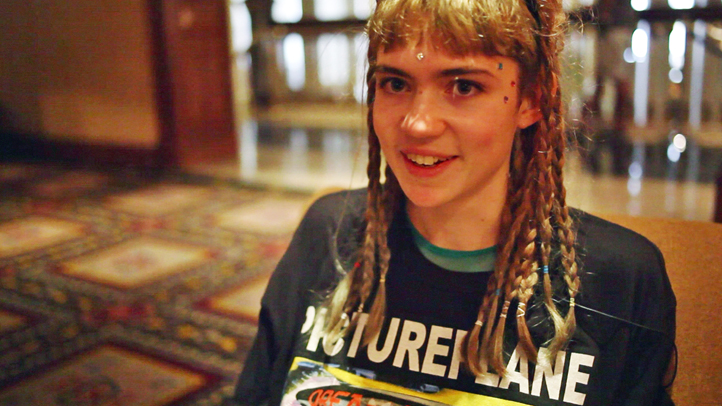 Mike Birbiglia, Oct. 22 at Union Hall, $15
The success of his charming indie hit "Sleepwalk With Me" might have made Mike Birbiglia a movie star, but he hasn't forgotten where he came from. Several scenes in "Sleepwalk" were filmed in Mike's old training ground, Union Hall, and he's returning there Monday for a few sets. Drop by to hear material that might one day make it in to his new one-man show, and perhaps take the opportunity to complain about the fact that his otherwise lovely new movie never showed the evil sleep jackal he's been talking about for years in his set. Yeah, that's an inside joke, but a hilarious one if you get it.
Saint Etienne, Oct. 26 at Webster Hall, $25
There's a lot of electronic music these days that seems designed to make the listener feel sexy and cosmopolitan, like you're in a high-end loft party and everyone you are talking to either just came back from a TED speech or a Thom Browne trunk show, and they all want to hear about your new novel. Saint Etienne has been laying this vibe down for more than two decades, and they can still teach the youngsters a thing about keeping things slinky. While you probably can't get a good martini at Webster Hall, this is still a good way to feel super fascinating for a few hours.
Grimes, Oct. 25, 28 at Music Hall of Williamsburg, Oct. 26, 27 at Bowery Ballroom, $20
Claire Boucher's avant-minimalist R&B thing is what we imagine it would sound like it if tumblr became self aware and started cutting albums and directing music videos. We pretty much mean this as a compliment. Her videos and stunts are beguiling, but darn it if this won't stay in your head for weeks after one spin. This is Grimes' week, and if you try to front on her skills an army of green-haired young women will, like, feed you to a python.
Swans, Devendra Banhart, Oct. 28 at Bowery Ballroom, $32
No one hates the world quite like Michael Gira hates the world. His recently revived Swans project specializes in drowning out the wretched, disgusting outside world with lacerating swells of feedback knives that strongly imply that if Gira thought it was both legally and scientifically possible to murder a room full of people with sheer hateful volume, he would do so. For some people, this is a great night out. We all relieve stress in different ways.