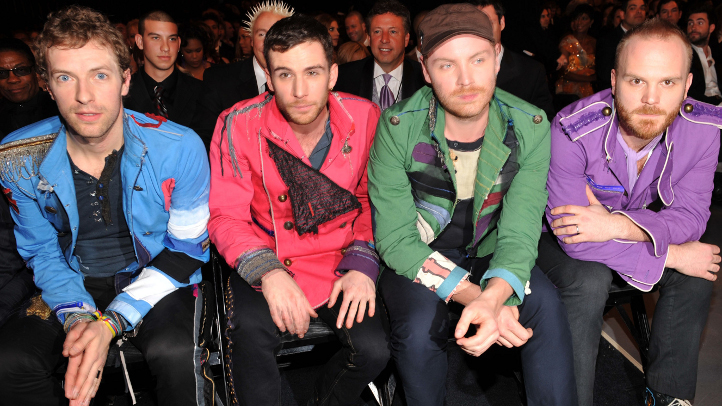 First dates are filled with so much anxiety, promise and hopefully a touch of cautious optimism. One has to be careful as to manage expectations with all first dates, but with a dash of charm and a heap of luck there is chemistry and maybe, just maybe, that spark will lead to a little action.
But how does one know if the chemistry will lead to a toss between the sheets? Maybe you dig your date and they are throwing every positive sign in the book at you, but at the end of the night you just get a handshake and instructions to call them tomorrow.

Wait a second, you played all your cards right, weren't you at least supposed to get a stoop-side make out session? How does one avoid the post-date blues?
A new study by the music-focused UK-based Internet dating service Tastebuds claims the secret to scoring some action may lie in your date's musical preferences.
The study that polled over 400 users of Tastebuds claims that fans of Coldplay are the least likely to dish out the good stuff on a first date. Fans of Adele, Lady Gaga and Katy Perry are also on the end of the spectrum that shows you going home with nothing but a kiss on the cheek and a dent in your wallet.
Now the good news is that as you get out of the batter's box and hit first base, those potential first dates, who may offer a kiss, listen to The Strokes, The Beatles and Arcade Fire. Finally, listening to good music may pay off.
As daters take a trip around the proverbial base pads it is tough to spot a trend until you are staring down the barrel of a home run. The Tastebud users most likely to "go all the way if there is chemistry," listen to hard rock like Linkin Park, Metallica and Nirvana.

Do you think Kurt realized his music would be the musical indicator as to whether or not you could get into someone's pants? I hope so; maybe it would have forced a rare smile.
So what does this teach us? Not too much, as it was a fairly vapid poll, but it may have some of you asking your next first date for their iPod before deciding where you are dining.