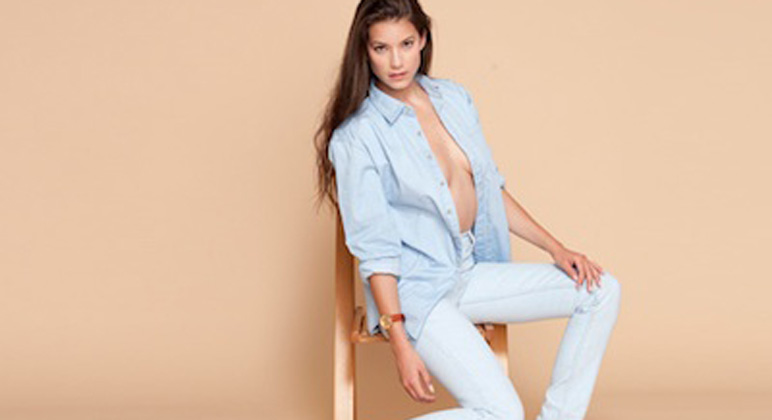 American Apparel announced the launch of denim tomorrow with two women's styles—a high-waisted tapered skinny jean and a high-waisted, rolled-cuff short, both retailing for $80—and a men's pair to debut for back-to-school.
The move may end up being a smart one, despite the fact that it's launching amid the company's fever-pitch scramble for cash less than 30 days before a deadline that, WWD reports, may force it into bankruptcy.
From a style standpoint, American Apparel denim does seem like a no-brainer—after all, casual-cool basics in strong hipster silhouettes are the LA-based chain's bread-and-butter, and denim should fold into that drawer just fine. As CEO and founder Dov Charney said in the official press release:
"Jeans are an iconic, essential part of the modern wardrobe, just like the t-shirt. No one does basics like American Apparel. We've mastered the basic t-shirt, now we're getting excited about jeans."
However, considering the company's $86 million loss in 2010, despite a superior selection of T-shirts and leggings, one would assume that this denim is going to have to be a real blockbuster to bring the brand back into the black.