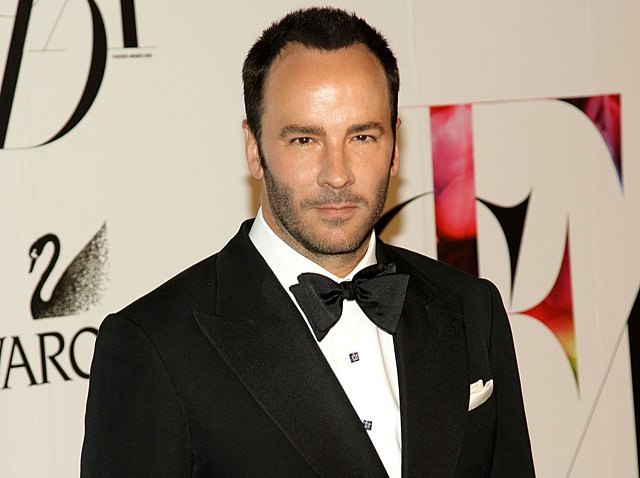 The buzz is building (and becoming more credible) around Tom Ford's anticipated women's line in that WWD got the exclusive scoop that the designer is putting together a design team for the job. (Yes!) Until then, there's lipstick.
Ford has been elusive about his plans for a womenswear line, saying only that the timing will really be based on financing. Although his camp won't confirm nor deny, sources now say that Ford has been eyeing Givenchy's women's ready-to-wear designer Caroline Tixier as well as Pablo Coppola, an accessories designer at Alexander McQueen. Plus, WWD reports that said the feverishly awaited collection might even be unveiled in spring 2011 with a presentation, rather than a full-blown runway show.
To tide us over in the meantime, women can get a piece of Tom Ford from his new lipstick, Private Blend Lip Color, that launches in the U.S. June 1. Ford took 12 bold, classic shades and gave them his own striking stamp (figuratively and literally - his initials come embossed on the end of lipstick bullet). Priced at $45 a pop, the lipsticks will be available at Bergdorfs, Saks and Neiman Marcus.