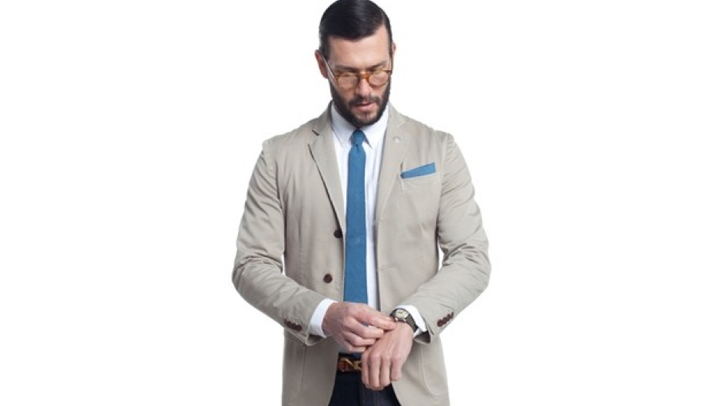 Since 2004, Santa Barbara natives Raan and Shea Parton have grown their label, Apolis, from supple cotton tees into a fully realized collection of rugged classics combined with limited-edition products developed in crafting communities around the world. We caught up with designer Raan to hear how the brothers hatched their globally minded scheme, and how it's making a difference for small manufacturers.
What was the initial motivation behind Apolis?
"Our first entree into the textile industry was through our incredible parents. Growing up in Santa Barbara, you don't get a real, authentic perspective on how the rest of the world operates. And at a very early age they understood that real education comes through experience, and pushed us to travel a lot...I think the proverb most people are familiar with is 'Better to teach a man how to fish than to give a man a fish.' But when you go to these developing countries, and find these rural supply chains, it's not that those people don't know how to fish. They're all, actually, incredible artisans and craftspeople—but they just don't have access to the marketplace. It's like blind fishing.
"So on one of our first trips, we had mutual friends in Nepal and were there to see them, and met with these impoverished women trying to sustain themselves by making scarves. But it was the traditional setup you tend to see in these situations, where it's a really beautiful story, but the product itself really has no relevancy—it doesn't have legs in a first-world marketplace. So we worked with them to create products that had legs, that had relevancy, and helped bring them to market. That was the first stage of understanding that, wow, we can help these small supply chains tick, and offer them the design resources they're lacking."

Are you and Shea doing all the design work? How involved are you in the product itself?
"Shea focuses on the business and all of the outreach while I do all the design and creative work. He wants nothing to do with design and I want nothing to do with the business side, so it works out perfectly."
Did you come from a design background prior to launching Apolis?
"No, I've just always had an affinity for different creative fields…I was a business communications major but I was also a studio design major…so I've worked on lots of branding and design projects through Apolis. Self-taught."

How do you decide which crafters to work with?
"There are a lot of incredible products that are getting made, but for us it's a matter of finding supply chains that catch the vision for us. We try to let the market determine the success of the project, so we'll basically create the product in conjunction with the supply chain, help them tell their story, and then launch it…It grows organically from there, and we help curate it...Our responsibility is really to grow and continue to source things from [these supply chains], because that's how we can have the most impact."

What are some of your references or inspiration sources for the collection?
"Apolis means 'global citizen' and we look at two product categories: We're either equipping a global citizen or we're empowering a global citizen.
"The empowering category, of course, refers to our advocacy projects around the world while the equipping category has to do with locally made, well executed product that we produce with top-tier manufacturing partners. That setup gives us a lot of leeway. We have beautiful blazers made in Italy from a 60-year-old family factory, for example, and at the same time we have these rural projects. With the rural projects, the design is contingent on the capacity of that supply chain. In Bangladesh, for instance, in the '70s there was this development initiative to grow jute fiber…so as far as fabrications go, we didn't have much else to work with, but we had to translate that into a viable market. It's kind of like coloring in the lines—we work with what we have. We also never forecast anything. The traditional model would be working six months to a year in advance. But it's kind of a nomadic design process. We're always traveling and finding new stories to tell, and new places to work with, and then release the products as they're created."

What's the most satisfying part of your job at Apolis?
"I consider myself like a cake eater. I always wanted to combine everything I was passionate about. Originally when I was doing painting and fine art in college, I really wanted to go into architecture. But painting, architecture—all those things take so much time. To complete a building project, the average time is around eight years. So the speed in which we can create and design is really fun. I can come up with an idea and put it together in days. That calendar is really exciting. Working in a very analog way, a very hands-on way, where we're bridging with community development is the best of both worlds."