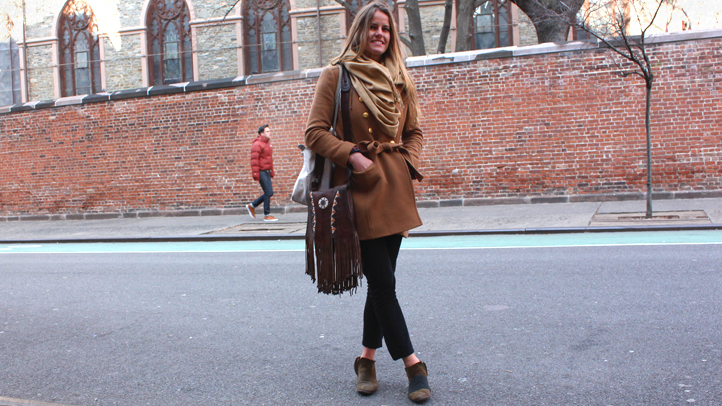 The mood on the runways has been distinctly prim-and-proper the past two seasons, which perhaps is why Elyse Lightner's bold, boho look felt like a breath of fresh air when we stopped her in Nolita last week.
Sporting a classic J.Crew camel coat and fringed leather shopping bag (found at a music festival, of course), Lightner's unpretentious, unkempt style had a distinct Americana feel.
Hometown: "Naples, Florida."
En Route To: "To warm up!"
Today I'm Wearing: "A camel coat from J.Crew, Maje pants, Sam Edelman boots and a vintage bag."
The Best Thing I Bought This Year: "A big wool coat from Isabel Marant."
If I Could Sit Front Row at Any Fashion Show, It Would Be: "Balmain."
My Signature Style in Middle School: "Tomboy, definitely. Lots of Samba sneakers and flannel shirts."