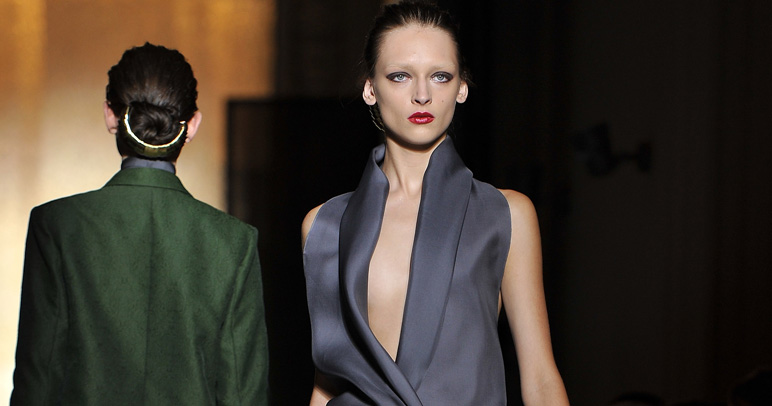 While the water cooler conversation this morning in the U.S. undoubtedly revolves around the Oscars and the red carpet fashion this morning, the talk of the fashion community in Europe -- currently wrapping up Milan Fashion Week -- is surrounding the series of high-profile moves at the top of fashion's most respected brands.
The latest news comes from Paris, where YSL reportedly has plans to announce the formal departure of its creative director, Stefano Pilati. Pilati's departure has been rumored for some time, but that hasn't lessened the buzz around Milan and Paris, especially considering the recent departures of Raf Simons at Jil Sander (the label's namesake, Jil Sander, will replace him), and the empty slot at the top of Dior that still remains. The game of designer musical chairs taking place in Europe is almost unprecedented, with rumors of Hedi Slimane returning to helm YSL, Simons possibly taking the top gig at Dior, and more swirling through the industry. However the chips ultimately fall, it seems Pilati is most undoubtedly out, according to WWD:
Pilati told WWD he's "incredibly proud of what I have accomplished with my teams over the past decade at Saint Laurent," particularly the fashion house's return to profitability.

"I exit the house with fierce conviction in all that we have achieved and deep gratitude to those who have supported me along the way," he added. "I wish the maison Yves Saint Laurent and its new creative director the very best for the future."
While Pilati's track record at the label was sometimes mixed, he will always have at least one major commercial success under his belt: The launch of the "Muse" bag, as well as the more recent cult "Tribute" heel.