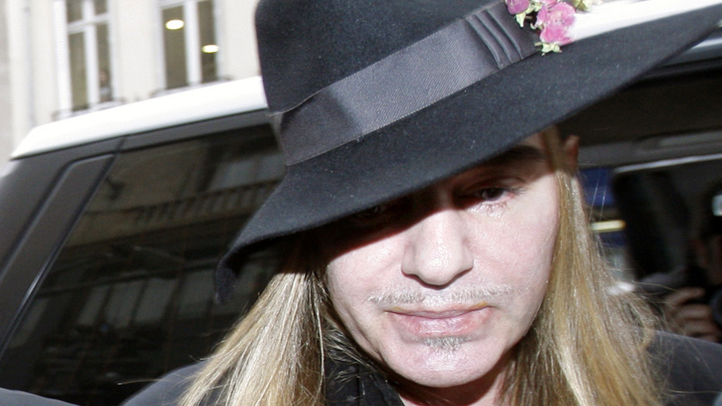 It was on the eve of Paris fashion week last season that John Galliano was arrested and swiftly dismissed from Dior on allegations of public insult, after allegedly making drunken anti-Semitic remarks to a couple in Paris.
Now, with the next round of collections set to kick off in New York, the court is set to issue its ruling in the matter, with an official sentence slated for midday Thursday, Paris time. According to the WWD report, conviction of insult based on one's origin or creed carries a maximum penalty of six months' jail time and a fine of up to 22,500 Euro (approximately $32,000 USD).
During the June 22 trial in Paris, Galliano's lawyer argued his client was not responsible as he was intoxicated at the time and was battling an addiction to drugs and alcohol. The prosecutor, on the other hand, requested a fine no less than $10,000, and plaintiffs demanded as much as $310,000 in damages.
Meanwhile, Galliano's vacant seat at the helm of Dior has yet to be filled, but rumors among industry folks have pegged Marc Jacobs as a likely successor.