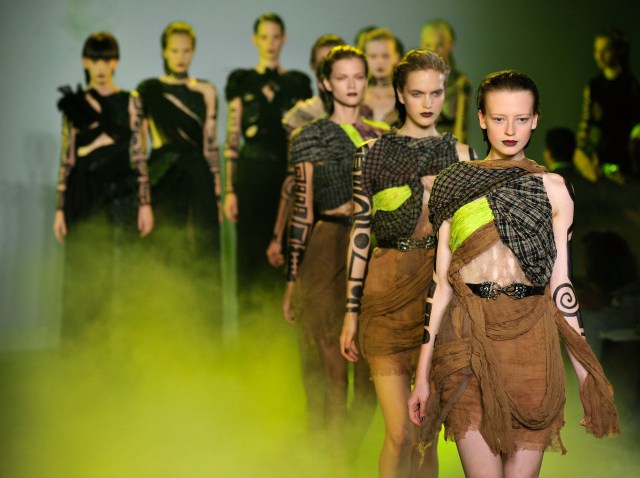 Those three little words are bound to give fashion die-hards across the city shivers, but be warned: Just like last year, this is one sample sale that's strictly invite-only.
One must e-mail the guardian-at-the-gates of the most insidery sale of sales to be allowed in -- or rather, to even get an appointment and an address. Last December, the sale was held at the Ace Hotel, where the chosen frew were permitted to browse a spectacular selection of (let's face it, still less-than-affordable) knitwear, skirts, and Nicholas Kirkwood for Rodarte platforms. The good news, however, is that -- as one reader wrote in to Racked -- "Andy is a doll."
Rodarte Sample Sale: April 20-21. E-mail andy@rodarte.net to RSVP.