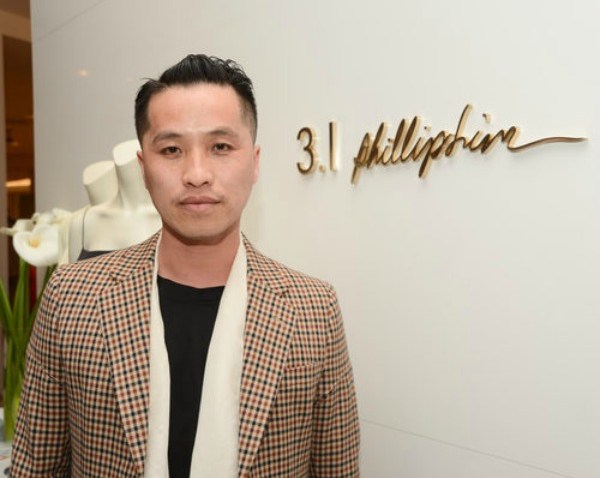 Fashion label 3.1 Phillip Lim is unquestionably in expansion mode, having just kicked off a shop-in-shop at Saks Fifth Avenue, an e-commerce site, and a major push into China.
The designer's Saks space is 825 square feet and boasts much of the Lim's Spring 2012 pastel-heavy collection that has been winning accolades since it debuted on the runway last September. Japanese artist Nobuhiro Nakanishi created acrylic panels suspended from a trestle in the atrium of the floor housing the shop-in-shop just for the launch, and also collaborated on Saks' current windows with Lim.
The Saks space is really just the tip of the iceberg when it comes to Lim's plans for his label over the coming years. Like most fashion brands, Lim has his eyes on China. The designer has been testing the waters in the booming country for quite some time. He staged his label's fifth anniversary show in Beijing in 2010 and opened up a shop-in-shop in the department store Lane Crawford the same year. In 2011, full-scale boutiques in Singapore and Hong Kong opened up. By 2016, Lim plans to open up 15 more stores in the country, effectively more than tripling his store fronts.
"I really feel like I am going back to my roots," Lim told us at his Saks opening. Lim was born in Thailand to Chinese parents, but grew up in California. His business partner and the company's CEO Wen Zhou grew up in the rural town of Ningbo, China before immigrating to New York at the age of 14 – so both have a China connection.
"It's a really exciting time in China," Lim said. "They have a really strong appetite for what we are doing." Lim often describes his collection as "modern luxury" -- not quite ready-to-wear, but not quite a bridge collection either. Scoop up a printed silk dress for $575 or one of his signature Pashli satchels for $875, for instance -- a price point that likely is appealing to China's burgeoning middle class, which has a strong appetite to spend on fashion.
As for Lim's thoughts on his rapid expansion, he said, "When you're presented with opportunity like this, you ask yourself if it feels right. If it does, then you do it and you never look back. The time is just right."