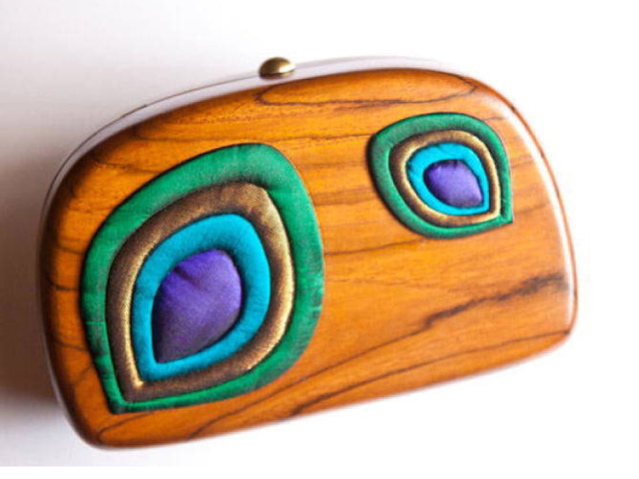 Initially, UK-based designer Rachana Reddy thought she'd wind up an engineer, but fortunately for lovers of artfully-crafted clutches, she swapped career paths half-way through her school years to study design at Cordwainers London College of Fashion.
Since graduating, Reddy has focused on producing a line of itty-bitty wooden clutches festooned with elegant embroidery in bright, candy colors -- kind of like hand-held jewelry boxes.
"It initially started off as a fun activity of redesigning old accessories, and I constantly found myself converting every little inspiration into some piece of accessory," Reddy told us. "For me, it was always a very exciting medium to express my creativity and ideas."
Made in limited quantities, each Rachana Reddy piece requires hours of painstaking work to complete, from selecting the perfect piece of wood to carving and embellishing. "Also, considering none of the bags weigh more than 400 grams but are still very strong, you can just imagine the kind of work that has to go into making them."
Certainly, a Rachana Reddy bag is less a trend statement than something to keep and pass down through generations. We're scoping out the Deco-looking diamond-patterned piece in black and gold basket weave, the perfect piece for dressy drinks or a fancy soiree.