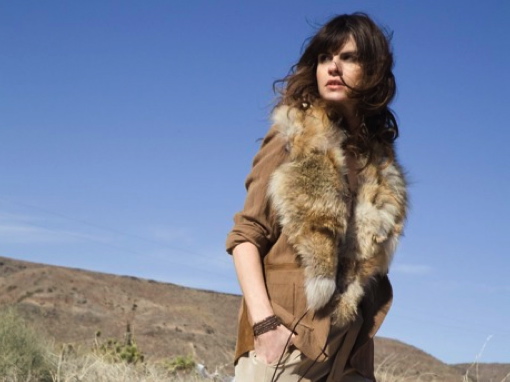 For classic SoCal cool with a dash of urban edge, look no further than Of Two Minds, the Angeleno label that appointed designer Sunjoo Moon as its lead creative force last year.
"[I'm inspired by] the lifestyle mix of California Cool and Parisian Chic," Moon told us. "The washed out colors of Joshua Tree and the sophistication of the Café de Flore in Paris.
"
Moon began sewing at age 15, using sheets from her parents' laundry closet as early fabric samples. Clearly, the diligent childhood practice paid off, specifically in the form of immaculately-tailored leather jackets, shearling-lined coats and perfect printed trousers, all of which can be found in the current collection offering.
To achieve the collection's cool earthy-chic vibe, Moon says she gravitates towards materials "with a beautiful hand and 'lived-in' quality with soul." As such, vintage-inspired prints, as well as light-as-air silks and cottons give the line a classic rock 'n' roll quality.
"[Of Two Minds is about] girls with a lifestyle attitude, the influence of music and the style that emerges from it," says Moon. "[Such as] Anita Pallenberg, Joni Mitchell, Stevie Nicks and the Bohemia of the 1970's, along with girls who sing in rock bands today, like Eleanor Friedberger of the Fiery Furnaces, Kazu Makino of Blonde Redhead and Florence Welch of Florence and the Machine."

Asked what she'd like her rocker girls to feel in one of her garments, Moon says simply wants her to wear it as though "she has owned it forever ... and that she exudes authenticity, quality and cool."