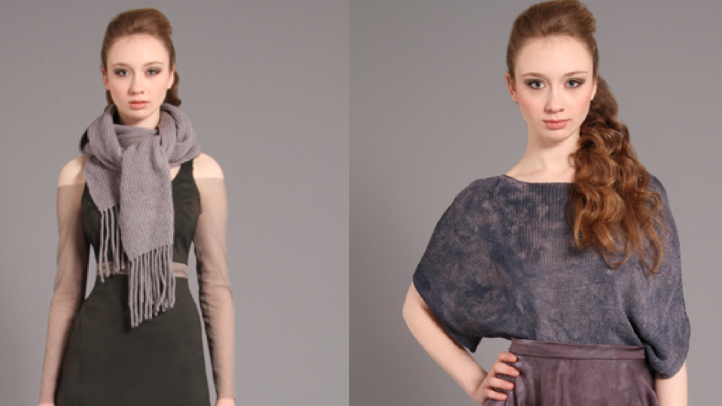 From a young age, Ohio native Althea Harper demonstrated unusual illustration talent. Her flare for fashion design grew out of a necessity that the people she illustrated be clothed.
"I was initially drawn to ice skating outfits and glamourous gowns, which is so funny because it is so different from what I do now," says the designer, who honed her skills at University of Cincinnati and Central Saint Martins before interning for Zac Posen and Alexander McQueen.
After a whirlwind stint as a contestant on the sixth season of "Project Runway" (she finished as runner up), Harper successfully launched her eponymous collection of flirty, feminine silhouettes with a luxurious appeal in 2009.
"I always focus on the fit and making a piece flatter a woman's form," says Harper. "You will never find basic darts in my clothes, but seaming that contours the figure."
Harper also favors high-end fabrics, rendering her signature prints onto organic materials like supple chiffon or silk.
"The easiest [part of my job] is waking up everyday and doing something that you love, inspires you and changes everyday," explains Harper. "The hardest thing as a creative is that putting your work out to the public is like putting [out] a piece of your soul, so when it gets rejected you feel very vulnerable."
Fortunately for Harper, we think her tremendous design talent will keep the soul of her brand safe and sound.