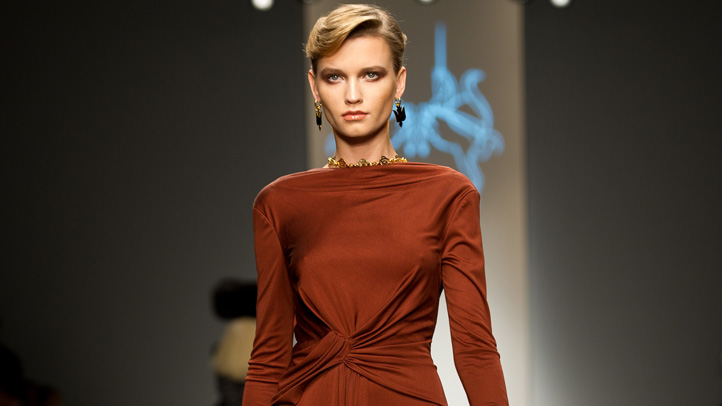 Camilla Al Fayed, daughter of former Harrod's owner and tycoon Mohammed Al Fayed, has purchased a 51-percent stake in the British label, Issa, WWD reports.
Al Fayed will become chairwoman of the brand, while designer Daniella Issa Helayel -- whom Al Fayed describes as a friend -- will stay on as creative director with a 49-percent share.
The label has gotten a swift surge thanks to Kate Middleton, who wore a flattering, navy-blue number to announce her engagement to Prince William in November 2010, and who has consistently favored (and been photographed in) the supremely-wearable and relatively affordable brand. Now, with the new team in place, Issa seems poised to capitalize on the events of the past year. WWD reports:
"The investment will help to grow the business and take it to the next level," said Helayel. "I looked at a lot of investors, and Camilla came with the best fit. She has the infrastructure behind her, she's well connected, and she will open a lot of doors."
In a six degrees-type coincidence, Al Fayed is the half-sister of Dodi Al Fayed, who died in the infamous 1997 car crash that also killed Princess Diana, who would have been Middleton's mother-in-law.
As for Al Fayed, she cited Helayel's talent as a key factor in making Issa a "global lifestyle brand" and indicated there may be more investments to come. The pair's first order of business, according to the report: an e-commerce site in the next few weeks, followed by the brand's brick-and-mortar debut in London.