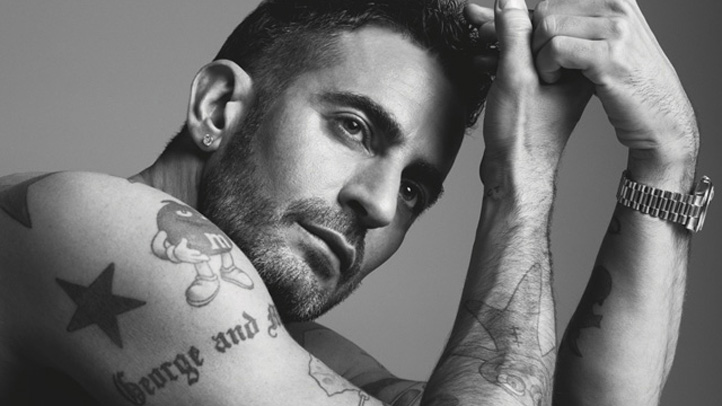 Next Monday, designer Marc Jacobs will accep the Geoffrey Beene Lifetime Achievement Award at the CFDA Awards. Recently, the designer sat down with WWD's Bridget Foley to talk about his venerable (and still active, he'd like to point out) career, not to mention his thoughts on the much-talked-about parallels between his and Justin Bieber's fragrance bottles.
Jacobs' career spans more than 25 years of some of modern fashion's most enduring collections, from the 1992 grunge collection that got him fired from Perry Ellis to the bondage-themed Louis Vuitton show.
Jacobs never fails to share the credit, claiming that the award should really go to the Marc Jacobs team itself. That said, he's aware of imitators: Just recently, many in the industry drew parallels between the look of Justin Bieber's new fragrance bottle and Jacobs' own Daisy perfume's packaging. Jacobs told WWD:
We just had a conversation about it. Coty said, "Do we sue them?" and I said, "You know what? Let everyone else say what they want." I received Google [Alerts] about people saying it was derivative. We're not going to do anything about it."
It's true that a Lifetime Achievement distinction conjures up a long-gone legend, rather than a young-looking 48-year-old designer ruling the fashion world at the moment -- a sentiment strongly felt by Jacobs upon receiving the honor: "It's a great honor ... But when I think of Lifetime Achievement, the first thing that comes to my mind is some venerable actor who hasn't been in a movie in 30 years whom the Academy is honoring; Lifetime Achievement seems quite final to me. I [prefer to look at it] as an 'In-the-Process-of Award.'"