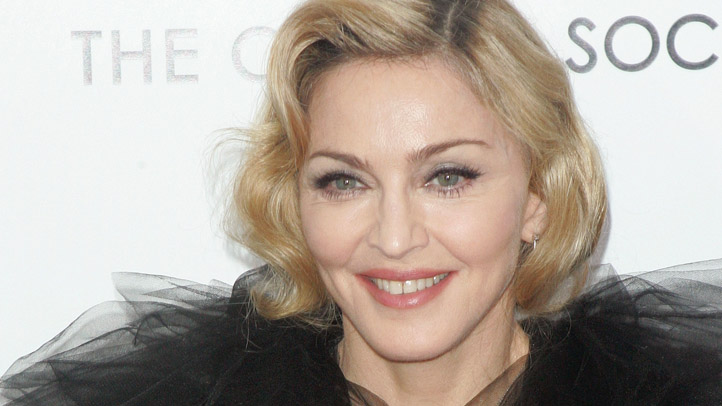 Late last year, Madonna announced that she was building on the success of her Macy's line, Material Girl, with a new line targeted at an older demographic called Truth or Dare. The brand's initial offering will be a fragrance -- set to hit stores this spring -- and now Footwear News reports that the first bit of fashion the lifestyle brand will produce will be a shoe collection.
According to the paper, the Truth or Dare shoe collection will include a whopping 60 styles (from flats to heels to over-the-knee boots) that will retail between $89 - $349. Arianne Phillips, who has long been Madonna's stylist, will reportedly serve as a "creative consultant" for the project, though don't think Madonna's not heavily involved:
"Her fingers are really on this brand," Phillips told Footwear News. "The first thing I did was remind her of all the shoes she wore over the years, and we took the styles that we can't live without. You can always depend on her to bring her style and provocateur quality, but she also has a very feminine perspective."
Starting this fall, shoppers will be reportedly able to snap up the shoes at Macy's, Nordstrom, and Asos.com. In an interesting twist, the shoe collection is actually being produced by Aldo as the brand's first-ever footwear license agreement -- perhaps a sign of new moves to come from the company.
In addition to shoes, Madonna fans can expect a lingerie line from Truth or Dare later this year.