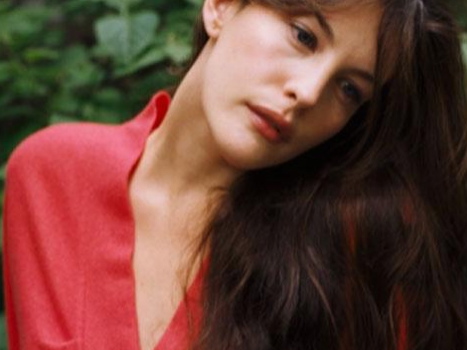 We were heartbroken when knitwear duo Tina Lutz and Marcia Patmos announced that they'd be dissolving their line of cashmere sweaters and accessories to pursue different creative interests, but at least they're going out with a bang. For one final Lutz & Patmos hurrah, the designers recently launched a specialty e-shop of limited-edition knitwear, each designed by one of their actor/celebrity/designer friends.
The roster of talent is a little mind-boggling (even Jane Birkin was recruited to design a cashmere v-neck), but the designs are still simple and fresh. A few e-shop highlights include Sofia Coppola's belted crewneck , Liv Tyler's watermelon red butterfly cardigan, and Natalia Vodianova's long skinny tube dress. There are also pieces by Christy Turlington, Jonathon Adler, L'Wren Scott and Julianne Moore (the proceeds from which go to the charity of Ms. Moore's choice), to name just a few. Sigh—parting is such sweet sorrow.
Visit the guest designer e-shop here.