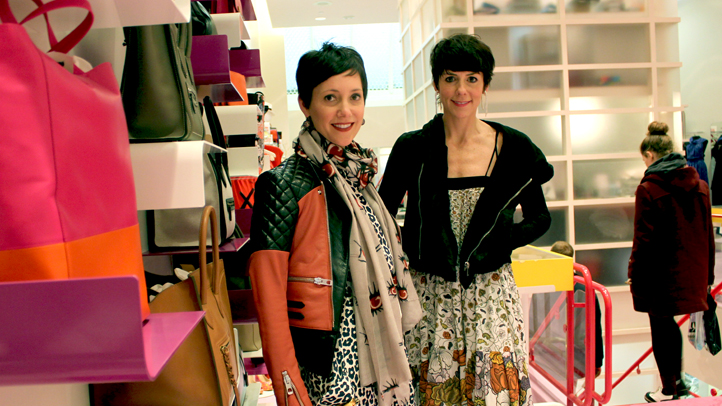 Target has announced the second installment of its The Shops at Target initiative, with San Franciso's The Curiosity Shoppe, Boston-based Patch NYC and New York City's Kirna Zabête and Odin set to debut capsule collections that will hit stores September 9th. The collections will be available at all 1,764 Target stores across the country and on Target.com.
While the first installment of the initiative, which included collaborations with Miami-based store The Webster, aimed to include boutiques outside of the major shopping capitals, this time around there is an evident New York City focus thanks to inclusion of both Odin and Kirna Zabête. Both are cult downtown New York City stores known for highlighting up-and-coming designers.
Kirna Zabête at Target's collection includes everything from a floral trench coat to oversized patent leather clutches in black and red, as well as crystal jewelry. There are nearly 100 pieces in the collection and prices will range from $9.99 to $199.99. Sarah Easley, co-owner of Kirna Zabête, said she was thinking about texture and graphic prints with this collection -- the kind of pieces that women will be able to mix and match.
A Target spokesman told Women's Wear Daily of the decision to reach out to Easley and her partner at Kirna Zabête Beth Buccini:
"How they edit their assortments coupled with their personalities and the environment of their shops made them a natural. We're going to introduce Target guests to an incredible collection and elevate the role of the shop owner ... What's so fascinating working with shop owners is that they're creating and curating the perfect assortment of goods for the woman walking into their shop. They took the same approach with the collection they did for Target."
The Odin at Target men's offerings consist of neutral basics for guys including knitwear, henleys and weekender bags. There are nearly 20 pieces in that collection, and prices will range from $14 to $99.99.
Beyond the fashion items, The Curiosity Shoppe at Target collection includes pillows and stationary, with nothing exceeding $25. Patch NYC at Target's selection includes everything from lamps to mugs to bedding.
The Shops at Target collections have provided a real boost for the retailer, which has often been credited with pioneering the concept of moderately priced limited-edition designer wares thanks to collaborations with the likes of Jason Wu and Proenza Schouler.