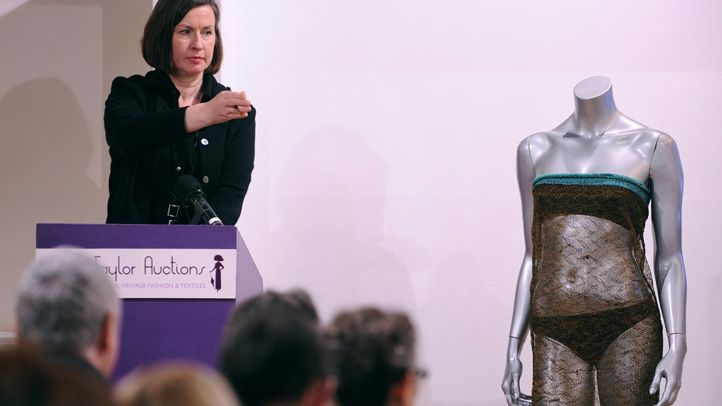 In 2002, when Kate Middleton and Prince William were classmates at St. Andrew's University, Middleton participated in a charity fashion show wearing one seriously see-through dress. While the pair were just friends at the time of the show, reports indicate the two became closer after the event -- where the Prince happened to be sitting front row.
Today, the designer of the infamous knitted lace dress -- Charlotte Todd -- sold the creation at an auction in London for a whopping $125,980 (78,000 pounds), according to Bloomberg. Initial reports had indicated that the dress would likely go for more like 7,000 or 8,000 pounds, so needless to say, this was a surprisingly high figure.
While the name of the buyer has not yet been made public, People talked to Todd, who was, as she put it, "thrilled": "Everyone says that the fashion show was when the romance started and when she bagged her prince, so a small part of me will always be part of royal history. It's madness!"