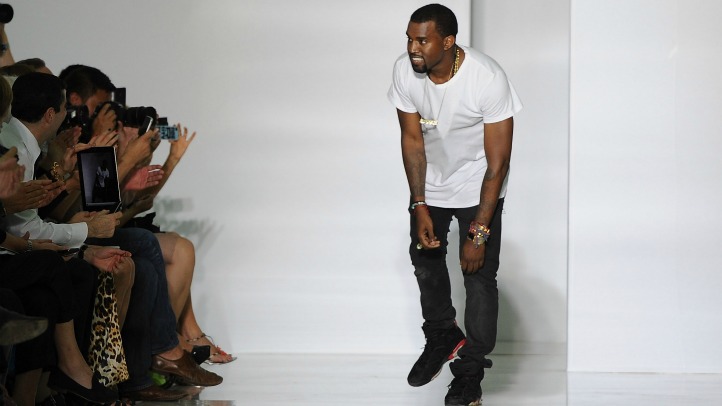 After critics pretty much panned his first fashion collection back in October, it seemed unclear whether Kanye West would definitively return to show for a second season, and if he did, whether he would stay committed to Paris Fashion Week.
Now, WWD reports that the star's PR company, Karla Otto, has confirmed that West will, indeed, be showing his second collection at Paris Fashion Week on the evening of March 6. The venue, according to the report, has yet to be determined.
Since the debut of West's Spring 2012 collection, the star has been quite determined in voicing his desire to improve and learn from his mistakes, as well as tackle larger creative endeavors. In an epic rant on Twitter just last month, the star gave a lengthy recap of his diverse fashion training, and laid out a plan to start a new creative think tank of sorts called DONDA.
Where this will all lead -- especially considering we haven't seen or heard much on the retail front about West's first collection -- is anyone's guess, but considering how determined West can be, we're betting endeavors are more than merely a pet project.