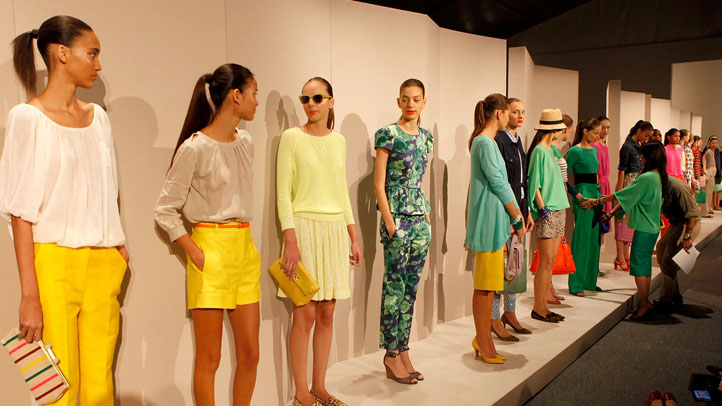 In a new interview, The Daily challenges J.Crew's Jenna Lyons on the brand's expansion of its Collection pieces (most notably in the form of seasonal presentations at New York Fashion Week), as well as the appearance of an increase in pricing overall at the stores. While an unnamed consultant claimed J.Crew is alienating its core source of revenue with higher-end pieces, Lyons argues that the lift in prices was carefully explained to the J.Crew customer as a reflection of "a different level of quality."
Buried in the middle of the piece, however, was news that Lyons was working on "a still-secret 'special project'" with the winners and runners-up of the CFDA/Vogue Fashion Fund: Joseph Altuzarra, Pamela Love, and Creatures of the Wind. Lyons, who tells the Daily that Altuzarra's mother, has been tapped by the CFDA both as a member and as a judge for the fund itself. (One may notice that she's become a much more consistent presence at the New York shows, for example.)
Considering that last year, J.Crew produced a special collaboration featuring limited-edition goods from Billy Reid, Prabal Gurung, and Eddie Borgo -- the 2011 winner and runners-up for the prize -- it's likely that Lyons is working on something similar for 2012. Last year, the designers' J.Crew collections launched in late April, so it's a fair bet that the retailer will soon have an announcement about the new project.